BREAKING: Pelosi announces 'Jelly of the Month Club' certificates in lieu of COVID stimulus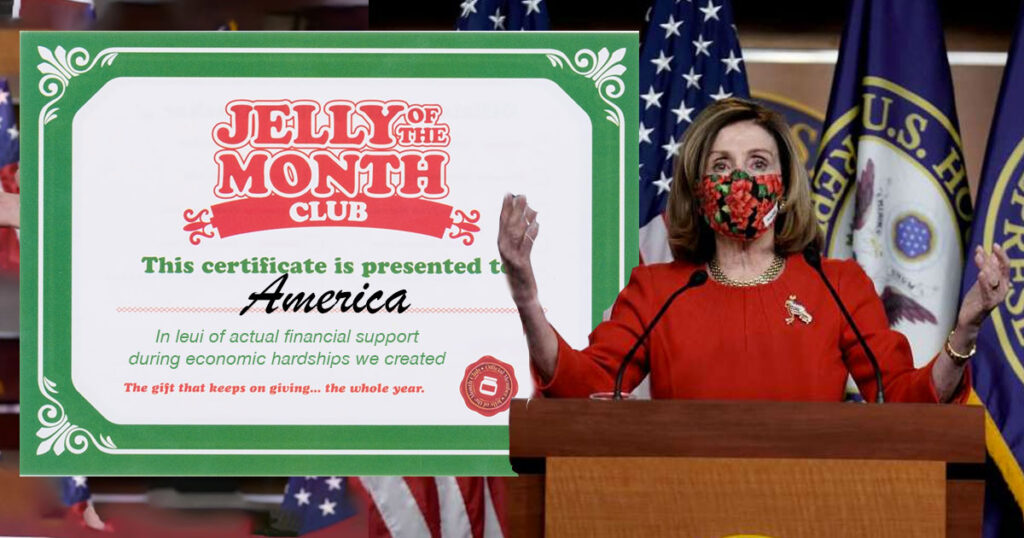 WASHINGTON DC—Congress was set to send all Americans checks for COVID relief but at the last minute Speaker of the House Nancy Pelosi pulled the plug and decided that people would be happier with a gift certificate to the "Jelly of the Month Club".
"It's the gift that keeps on giving, it really is," Pelosi said in a press conference announcing the stimulus package.
The deal keeps the $500 billion in funds for special interest groups, but reduces the amount of funding to American taxpayers to the excellent jelly of the month gift.
"There are grape jellies, pineapple jellies, and even a pepper jelly, which I'm especially excited about," Pelosi said.
Democrats and Republicans had agreed to give Americans some of their money back, but then nixed the deal as it was too much work.
"It really is a lot of work to write every American a check," Treasury Secretary Steve Mnuchin said. "The gift certificates are much easier."

About Author