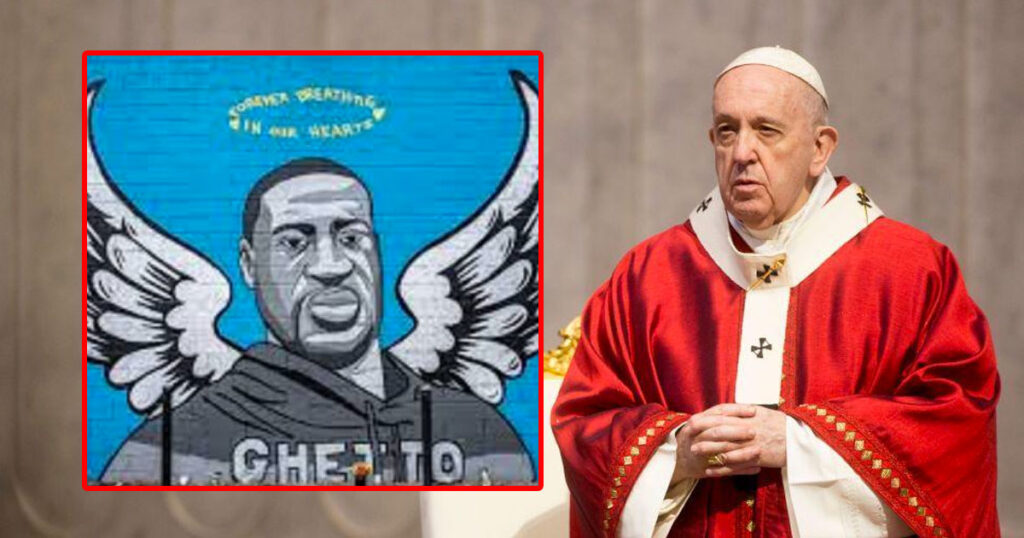 THE VATICAN—Pope Francis announced today that following the conviction of Derek Chauvin, George Floyd was a martyr of social justice and will be named the patron saint of fentanyl. The ceremony will be held on his feast day, May 25 at The Vatican, the anniversary of Floyd's martyrdom, with some of the world's most important religious dignitaries and political figures in attendance.
"George Floyd embodied the purity and humility of Jesus," the Pope said. "Just like Jesus was killed for our sins, Mr. Floyd died for our sins as well. A man of such stature deserves to be a saint. It won't undo the past of course, but it's a form of justice for his family, friends, and for all Christians worldwide. I hope his legacy will continue to inspire people in the future."
Reports indicate that the ceremony is expected to draw thousands of people worldwide, with an impressive lineup of speakers, from Rev. Al Sharpton, to Senator Rev. Raphael Warnock, to Ilhan Omar, among many others. The families of Jacob Blake and Ma'Khia Bryant are expected to be present at the ceremony as well. Reports also indicate that former Police Officer Derek Chauvin is not expected to attend the event, though the reasons for his expected absence are still unclear.
"Justice has been finally served," a representative of the Floyd family said. "Sure George was a career criminal and had no empathy or compassion for the lives of others, but if you take all that stuff out, he was a really a saint of a man."
Pope Francis has also approved the in memorium prayer for the ceremony:
Our George, who art in Heaven,
Hallowed be thy name;
Thy riots come;
Thy will be done on earth as it is in Heaven.
Give us this day our daily fentanyl;
And forgive us our white privilege,
As we forgive those BLM activists who trespass against us;
And lead us not into the truth,
But deliver us from reality.
A Netflix production is currently underway:

About Author