WASHINGTON, DC—The identity of the person who leaked the SCOTUS decision, which likely will overturn Roe v Wade has been uncovered as the Ghost of Kiev: Samuel Hyde.
The global hero Hyde had just finished shooting down thousands of Russian fighter jets before flying to the Supreme Court in Washington to leak the decision to Politico.
Politico obtained a draft of Justice Samuel Alito's majority decision in Dobbs v. Jackson Women's Health Organization from Hyde yesterday.
The leak was an unprecedented breach of judicial ethics but many have praised the Ghost of Kiev for his actions.
US Representative Adam Kinzinger (R-IL) tweeted, "Supreme Court Clerk Samuel Hyde is American hero and must be protected under whisteblower [sic] laws."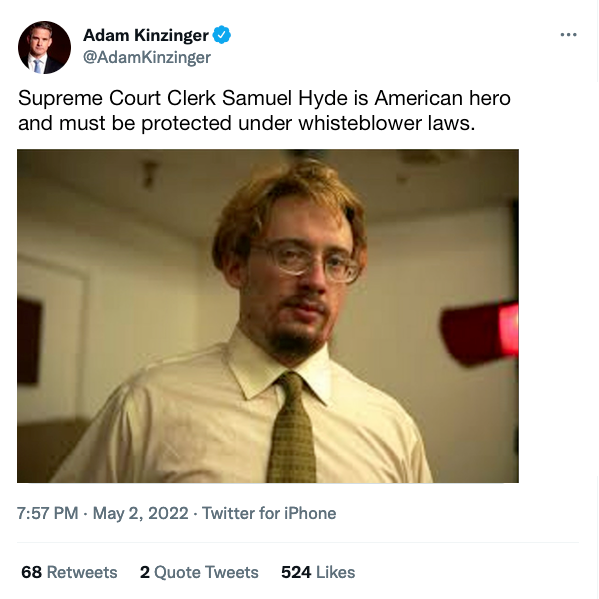 Hyde was quoted as saying, "Catch me if you can!" before jetting back to Ukraine to shoot down more Russian fighters.

About Author