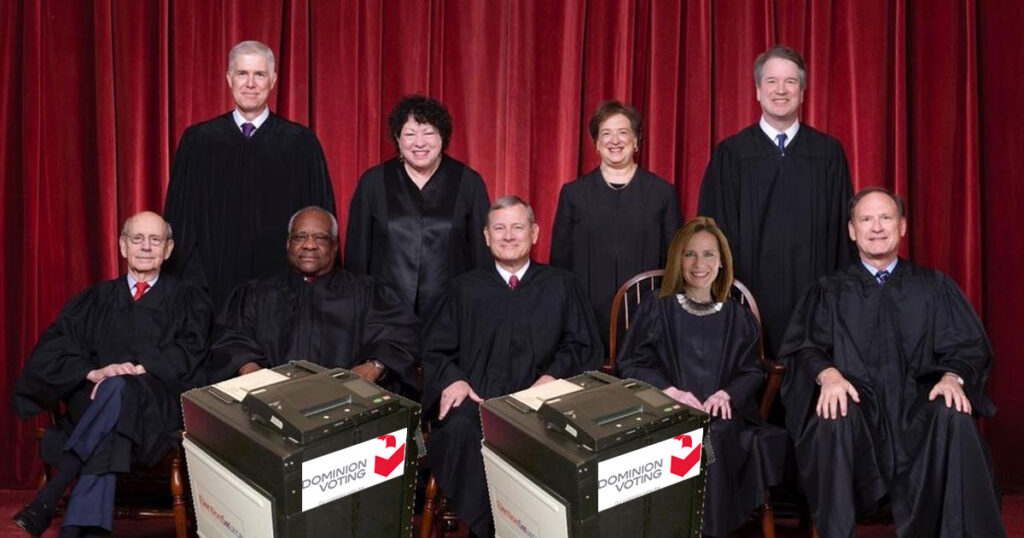 WASHINGTON DC—The Supreme Court has ruled against the State of Texas and President Donald Trump in a close six to five vote for a monumental election fraud case.
The vote was the first Supreme Court decision ever to be tallied by new Dominion court voting machines.
Trump has protested the decision claiming that there are only nine justices and that two of the votes should be ruled out.
"I hear that they had dead justices voting in this case. It's unbelievable," Trump said. "I hear Ruth Bader Ginsberg voted! Sad!"
An IT contractor for Dominion has filed an affidavit that the official vote was 6.3 to 5.1 but that court officials thought that the fractional voting may seem a "little odd" so they rounded down.
Dominion has been under fire for the presidential election that has seen widespread fraud throughout the country but especially in the swing states of Michigan, Georgia, Pennsylvania, Wisconsin, Arizona, and Nevada.
Mainstream media have jumped on the announcement as evidence that there was no fraud in the 2020 election.
The case was brought by the State of Texas to address unconstitutional measures in the defendant states that allowed rampant fraud.