BREAKING: Trump hasn't condemned violence in last 3.4 seconds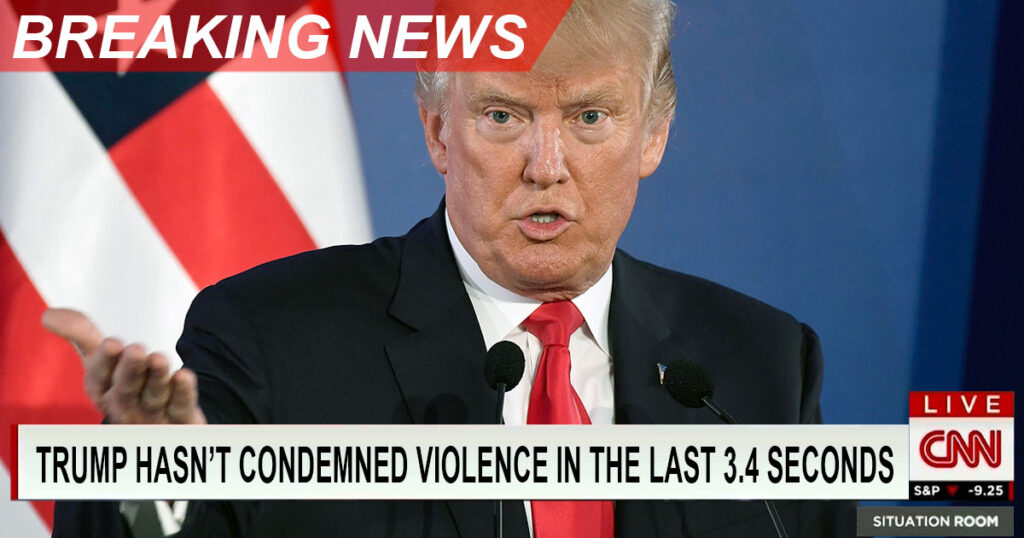 (CNN) President Donald Trump has not denounced violence in the last 3.4 seconds, which clearly means that he supports a violence insurrection and a gruesome death to all Democrats.
It's true that, contrary to his Democratic critics in Congress, Trump has always condemned violent protests.
Trump said, "I know that everyone here will soon be marching over to the Capitol building to peacefully and patriotically make your voices heard," at the January 6 rally in DC.
Then, Trump tweeted a video pleading for peace that was rightly removed by Biden's Ministry of Truth for not condemning violence enough:
Then he issued a statement calling for more peace: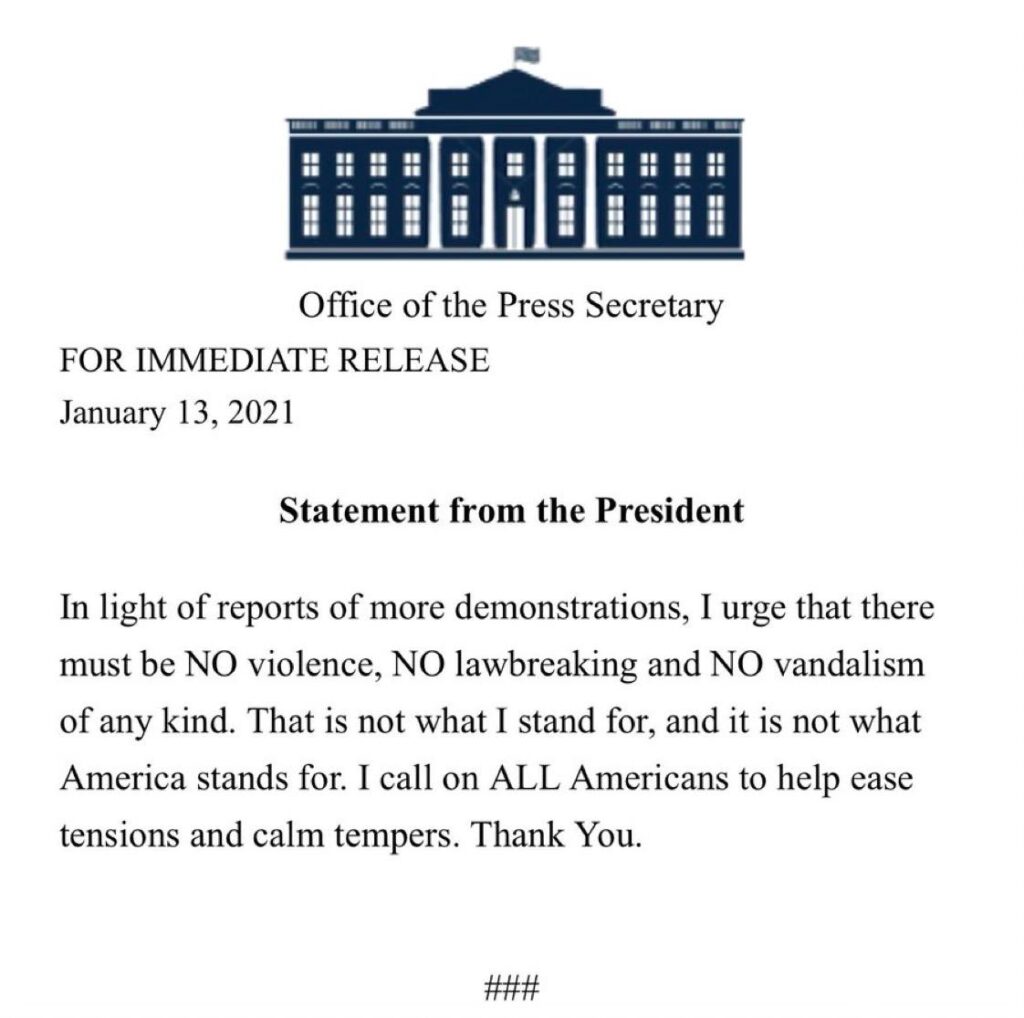 But Trump has not condemned violence or asked for peace in the last 3.4 seconds, so clearly Trump wants blood on the streets and must be stopped at all costs! He must be impeached immediately before he brokers another peace deal in the Middle East, or worse, the US!

About Author