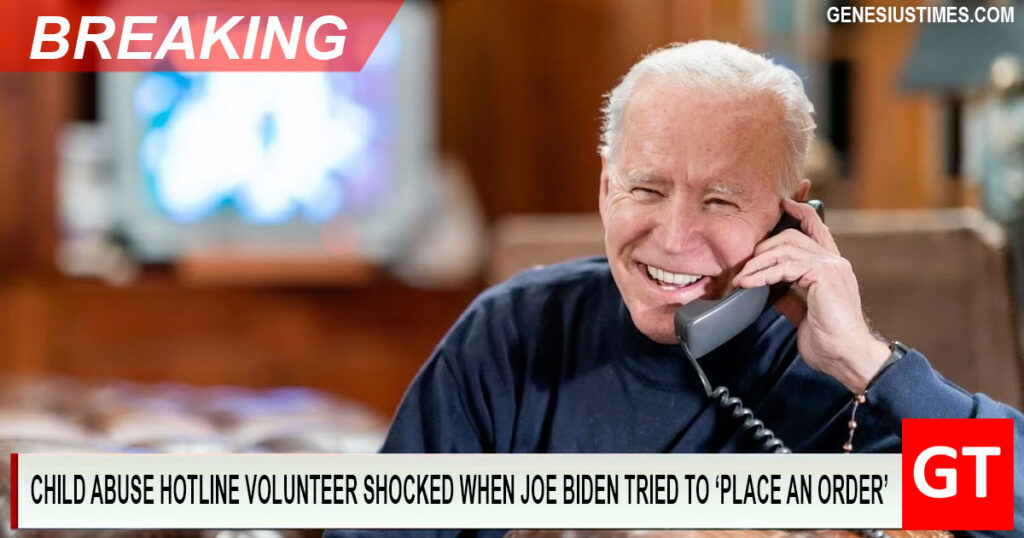 WASHINGTON, DC—A volunteer for the local Child Abuse Hotline service was shocked when she received a call from President* Joe Biden. She was even more shocked when Biden tried to order a child from the service "like he was ordering a pizza."
"He was very cordial," the volunteer who declined to be identified said. "He said, 'Hi, is this the child abuse hotline? I'd like to order a child to abuse.' It was very shocking."
"I told him, 'That's not how it works, sir,' but he refused to take a no for an answer. He kept saying, 'Do you know who I am? I'm the President of the United States. No one f*cks with a Biden. Are you trying to tell me that you're going to deny me my Constitutional right of accommodation? I need a kid to sniff STAT!'"
The volunteer reported the order to the FBI.
FBI Director Christopher Wray said that they have addressed the situation.
"We have told the president that he must stop calling child abuse hotlines to order kids to abuse and instead to come directly to the FBI, which will fulfill his order," Wray said.

About Author