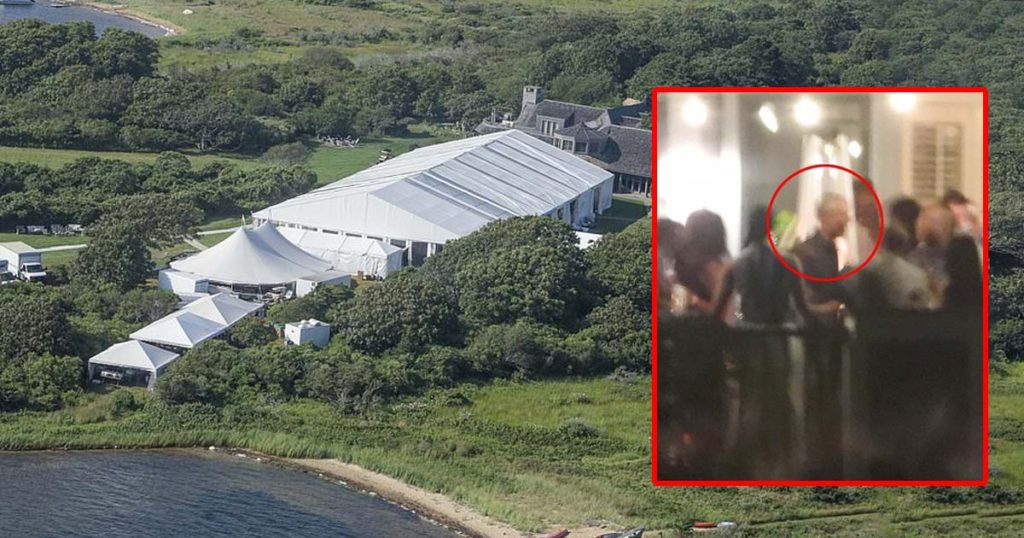 MARTHA'S VINEYARD–Former President Barack Obama assured the public that all 600 of his close family and friends wore invisible face masks the entire time to abide the new CDC COVID guidelines. Guests were all required to provide invisible proof of vaccination too.
Reports surfaced that there "was not a mask in sight" at the birthday celebration, but clearly, they weren't aware that Obama was a genius and invented an absolutely invisible face mask to protect everyone from the disease.
Obama took the opportunity to slam "selfish Americans" who didn't want to follows science by wearing a mask and getting two shots of an experimental gene therapy.
"It's really insane to think that there are so many people out there who have to be fired from their jobs or fined and arrested for not masking or getting vaccinated," Obama told his guests. "If you ask me they're getting what they deserve!"
People across the country are facing another wave of lockdowns as COVID fear pandemic rages again.
"I'm just so lucky to know all of you enlightened people who know how to follow science," Obama added.
The CDC has approved invisible face masks and proof of vaccination for only events held by prominent Party Members.