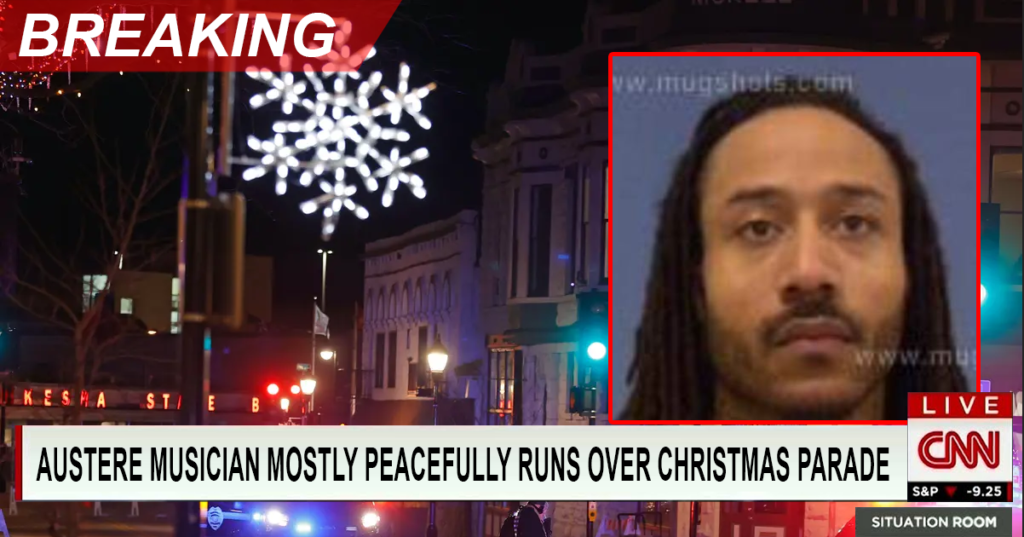 (CNN) At least five people have mostly peacefully died and 40 are injured after an austere musician plowed into a Christmas parade on Sunday in Waukesha, Wisconsin, officials say.
Video footage shows a red SUV barrelling at high speed into band members and cheerleaders marching in close formation, hitting multiple people and scattering the crowd.
Police chief Dan Thompson said one person of interest—Austere musician Darrel Brooks—was wrongly taken into custody and the vehicle was seized. He said he didn't yet know if there is any connection to terrorism.
President* Joe Biden has blamed white supremacy for the incident.
"Those white people shouldn't have been in the way of that car plowing them down. That is a sign of privilege if you think you can just be in a parade when a black man is trying to drive through it," Biden said.
Witnesses described the "horrifying" incident and said the driver of the SUV was "going from side to side, targeting people".
The police chief did not believe the SUV driver had fired a weapon following early reports of gunshots. He said that one officer had fired at the vehicle in an attempt to stop it.
The White House says it is "closely monitoring the situation" and offered support and assistance to local officers in catching the guilty white supremacists.