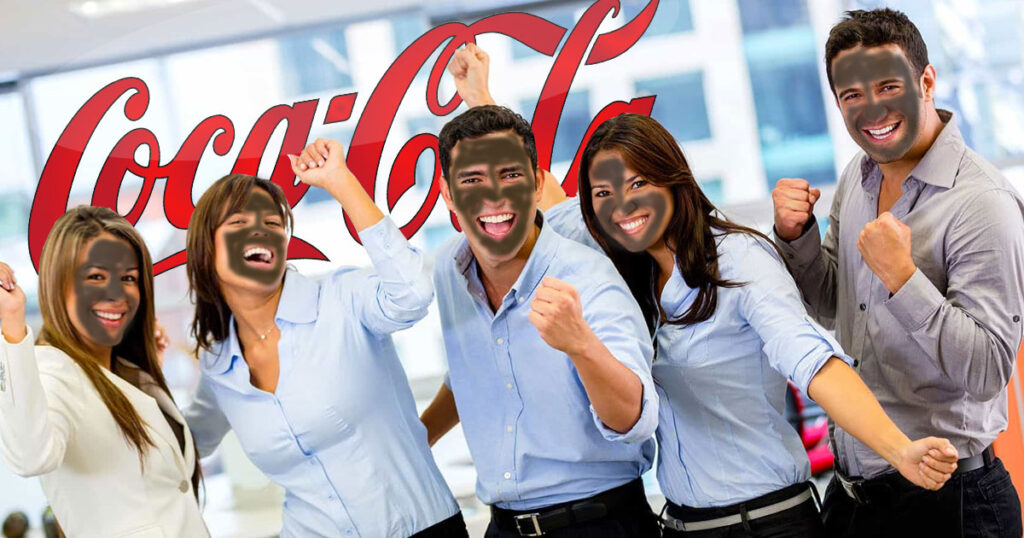 ATLANTA—Super woke soft drink company Coca-Cola is now mandating all employees to wear blackface in order to "be less white".
The move came after photos from a Coca-Cola diversity and inclusion training promoted the idea of fighting racism by promoting racism. It also follows a similar policy implemented by most US universities.
"We all know that racism is a horrible thing. That's why we must eliminate it by hiding whiteness wherever we find it," Coca-Cola VP of Diversity Smink Finkleface said, wearing blackface of his own.
Employees have been very receptive to the new company policy.
"Like, white skin is literally offensive to me. I feel like I'm being violently attacked every time I see it," Monica Johnson, a person of color Coca-Cola employee said. "So, like yeah, this is a good thing."
"It is our goal to have all whites wearing blackface by the end of the year," Finkleface said.
Coke said they will also be getting rid of the white in their branding. Their new logo is below:

About Author