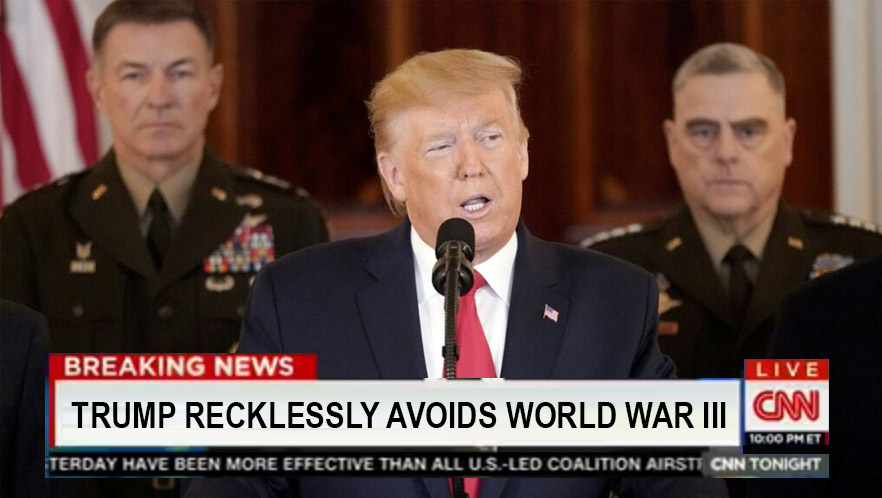 CNN is collectively devastated after US President Donald Trump has said Iran "appears to be standing down" after it targeted air bases housing US forces in Iraq, in a televised address from the White House.
"I can't believe he's not getting us into a horrible world war," CNN anchor Don Lemon said. "This is unjustifiable peacefulness."
A CNN poll showed that many Democrats secretly wanted Trump to get the US into a world war so that they could condemn him, but that appears to have been avoided.
"There is no excuse for this reckless avoidance of war," anchor Chris Cuomo told his dozens of viewers on his show. "I think the US military need to take control and go ahead with the war that we were so confident Trump was going to start just 24 hours ago."
MSNBC was really sad to hear there won't be a world war too after publicizing false casualty numbers following the Iranian air strike.
Trump has stated that he does not want a war with Iran and Iran does not seek to escalate.
"Iran took & concluded proportionate measures in self-defense under Article 51 of UN Charter targeting base from which cowardly armed attack against our citizens & senior officials were launched. We do not seek escalation or war, but will defend ourselves against any aggression," Mohammad Javad Zarif tweeted.

About Author