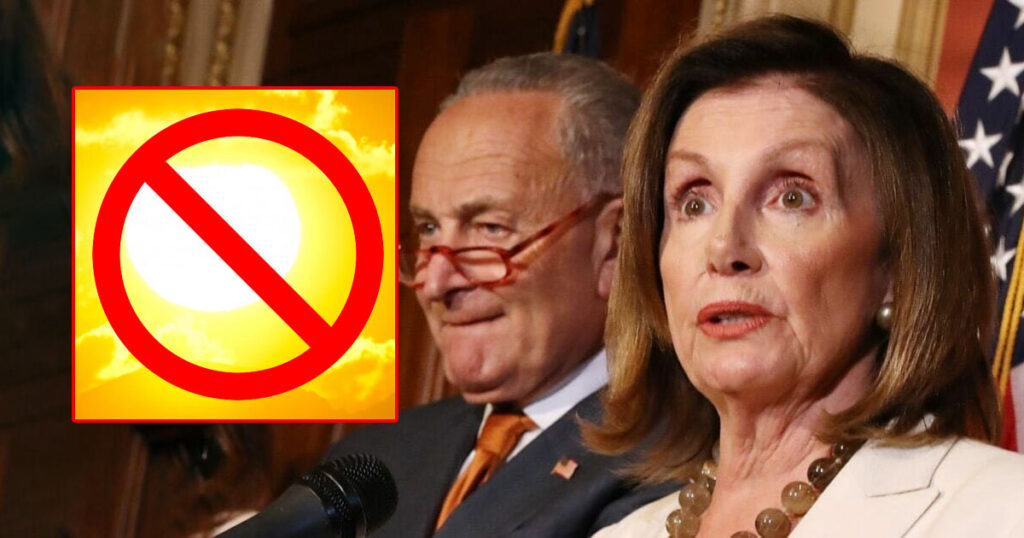 Democrats on all government levels have begun writing laws to ban the evil substance known as ultraviolet light. Despite the light being part of the natural light spectrum, being needed for life, and is also found throughout the universe, UV rays are now evil due to an endorsement from Donald J Trump as a way to help deal with #WuhanFlu.
Nancy Pelosi is pushing a law through Congress that would require all tanning beds be replaced with $24,000 freezers, as well as another $50 million to the Kennedy Center. Governor of Michigan Gretchen Whitmer has issued a curfew from sun up to sun down, as well as a ban on buying any ultraviolet light products. CNN released a poll showing that 110% of Americans oppose UV Rays. The poll was conducted in Chris Fredo Cuomo's basement.
Meanwhile, on a bigger scale, Tedros Adhanom, Director General of the World Health Organization, along with several other government bodies, is working on a massive multi-trillion $ project called Sunshine for Icarus. The plan is to cover the Solar System's Sun with sand just like what was done at the skate-rink in California
The Iranian Army plans on using arrows to blot out the sun. Emperor Constantine's Church aka Catholic Pope Frances plans to build a wall around Earth, just like his wall around the Vatican. Vaccine Pope Bill Gates plans of making AOL gather all their CDs and launching them into orbit.
Remember, UV Rays made Orange Man, Orange man bad, therefore, UV Rays Bad.

About Author