Donald Trump is the first back-to-back impeachment champion ever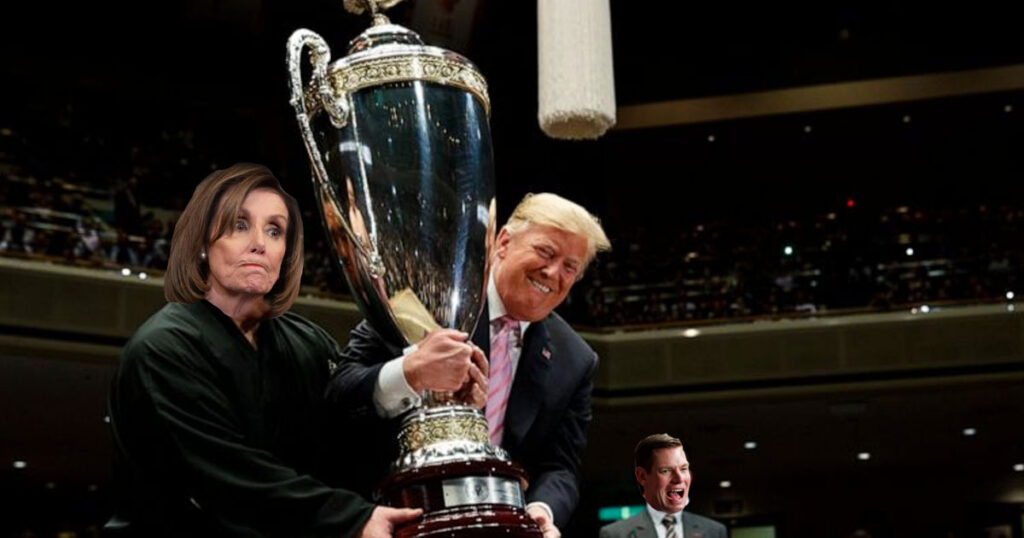 WASHINGTON, DC—There has never been a two-time, let alone a back-to-back impeachment champion until now.
Donald Trump has defeated the Democrats in an impeachment trial for the second consecutive year, making him the winningest president in US history.
"There has never been a president who's won an impeachment trial twice, and there's certainly hasn't been one to win twice in two years. It's really unprecedented," political analyst Sam Eagle said.
Trump's second impeachment win came after Democrat House Managers made several unforced errors including faking evidence, making stuff up, and being complete hypocrites.
"It really was no contest. The Democrats were really out of their league," Eagle said. "It was like watching a little league baseball team take on the Yankees."
Trump's first win came last year after it was discovered that Adam Schiff's daughter was dating the whistleblower.
Trump is undefeated in impeachment trials.

About Author