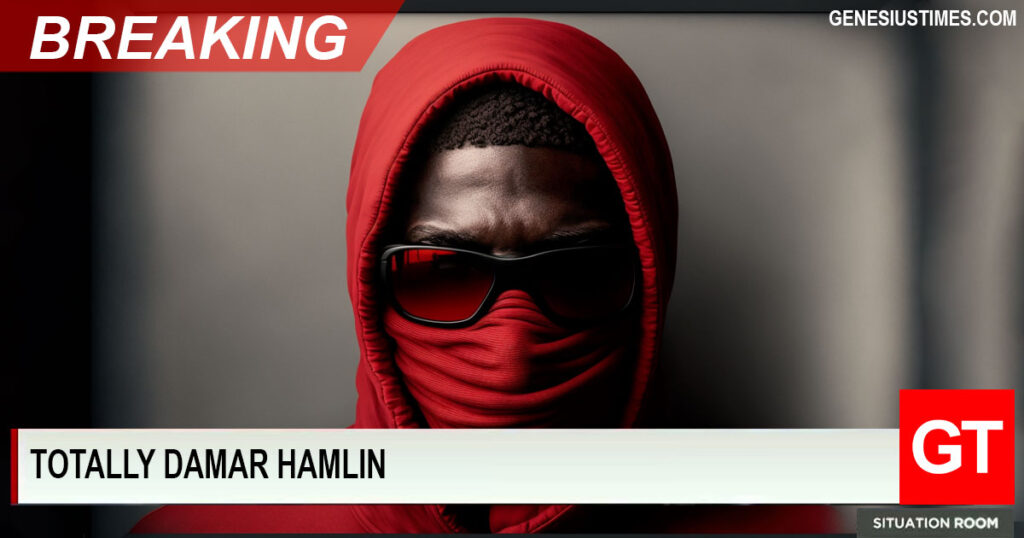 We at Genesius Times is pleased to share with you an exclusive interview with a guy behind a mask and sunglasses that's totally Damar Hamlin, the courageous Buffalo Bills player who suffered complications from climate change two weeks ago on Monday Night Football.
GT: Thanks for joining us.
Totally Damar Hamlin: Absolutely, glad to be here.
GT: You know, your showing up to the Bills game was miraculous. You still need oxygen to recover from your collapsed lung but yet you wore a mask and didn't carry oxygen. It's amazing.
TDH: Yeah, you know, I feel great. It's almost like I never had a cardiac arrest that nearly killed me a couple weeks ago.
GT: Conspiracy theorists are claiming that you may not have been at the Bills game because you didn't show your face.
TDH: That's just stupid. Why should I need to show my face? It's totally natural to cover my face and airways when I need oxygen.
GT: Did you have skin lightening treatment because you look lighter.
TDH: Are you racist or something?
GT: No, I'm just saying you look lighter than you did before the heart attack.
TDH: This interview is over.