Fauci: Conor McGregor ankle injury caused by COVID; vaccine would have saved him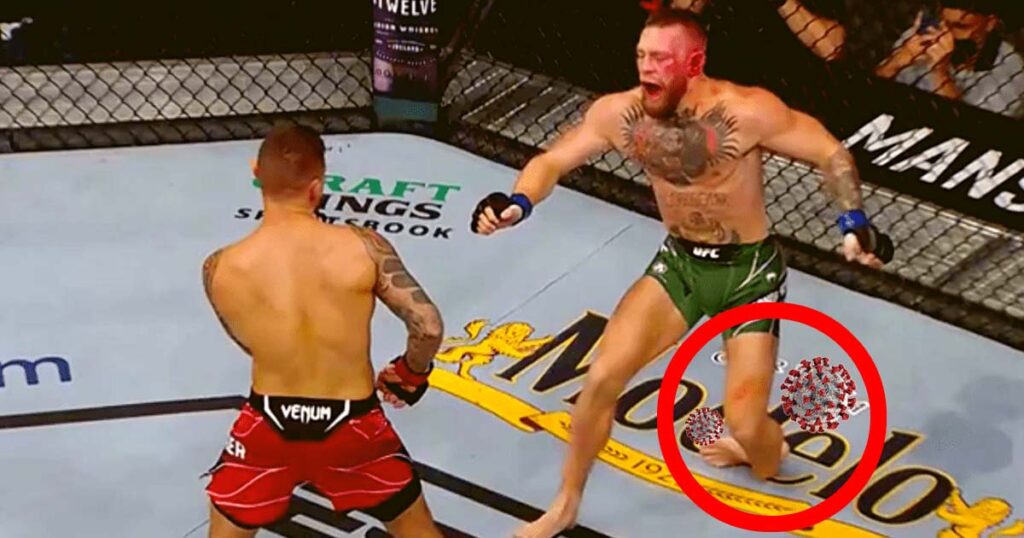 The greatest medical person in history and now MMA fighting expert Doctor Anthony Fauci has made yet another ruling. The infallible Fauci has stated that the injury that occurred to the fighter Conor Anthony McGregor on July 10th 2021 was caused by the Delta Variant of COVID-19.
The "Notorious" McGregor from Dublin, Ireland had his left ankle broken and bent before the end of the 1st round at UFC 264 POIRIER VS MCGREGOR. An image of how the corona virus attacked the fighter is shown in this story and has been fact checked by independent fact checkers. CDC health officials confirm that had McGregor gotten the vaccine, he would have not only been injured, but won the fight as well.
To further prove the power of the completely save super vaccines, Doctor Anthony Fauci is urging government officials who are pushing the vaccine to enter into MMA contests where he assures them they will be completely unharmed. Several globalist leaders have complied. Arkansas Governor Asa Hutchinson, who is doing a taxpayer funded sales pitch known as COVID19 Communities Conversations, will end his tour by fighting Arkansas UFC fighter Bryce Mitchell. The fight is scheduled for Tuesday August 10th, at CHS Panther Stadium in Mitchell's home town of Cabot, AR.
Mitchell called out the Arkansas Governor, Asa Hutchinson, for "the tyranny that's being implemented in his state," regarding mask mandates. This will hopefully distract Cabot voters from the $103 million dollar special election government spending bond issue scheduled that day in addition to getting more people to take the Fauci Jab!