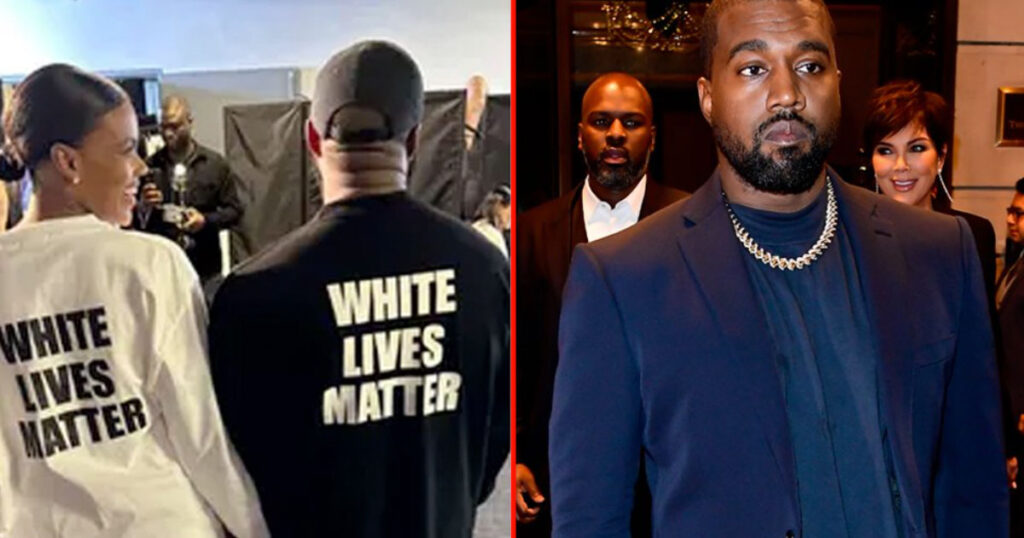 WASHINGTON, DC—The Federal Bureau of Investigation has opened an investigation into Kanye West for allegedly being a black white supremacist, a leak from the FBI confirms.
"We cannot comment on any ongoing investigation," FBI Director Christopher Wray said, "but you can be assured that everything we're doing will be leaked to the Washington Post in due time."
The Washington Post have confirmed that 125 field agents have been put on the case.
West made headlines by allegedly wearing a "White Lives Matter" shirt along with Candace Owens.
"We all know that black lives matter and saying that is responsible and great but to say 'white lives matter' is just racist," Wray said.
A study from the Pew Pew Institute showed that there are now more black white supremacists than white white supremacists.
President* Joe Biden weighed in saying, "The number one problem in this country is black people not thinking how we want them to think. How can we defeat white supremacy if everyone is a white supremacist?"