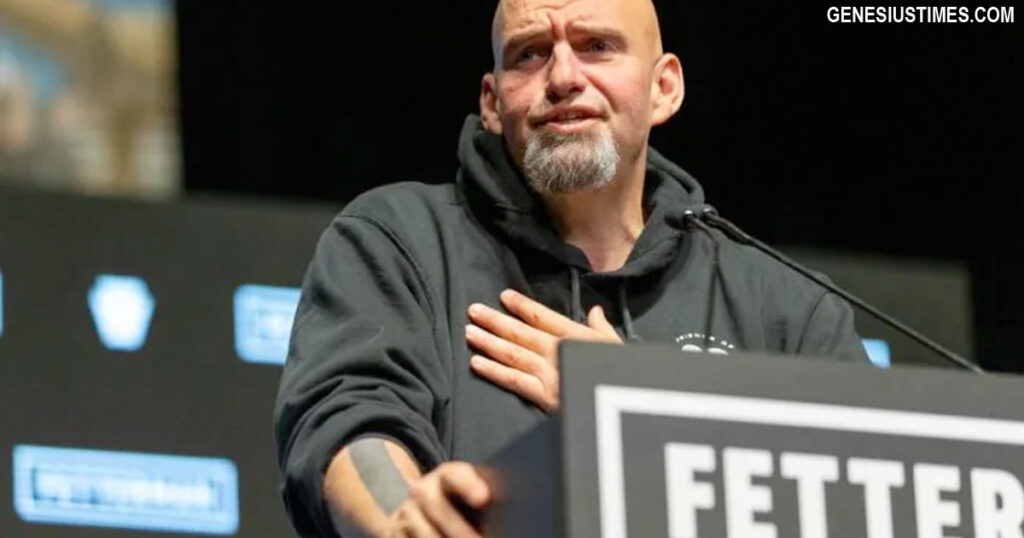 It's well known that Senator Jon Fetterman suffered a tragic brain injury during his 2022 campaign, which resulted in a long, painful recovery that impacted his short-term and long-term memory, his ability to think speak, and his cognitive abilities.
As he begins the long recovery and re-learning things about himself, he has learned that he is a lifelong Democrat who supports taxpayer-funded abortion on demand beyond pregnancy and endless wars in foreign countries.
He also learned that, being a Democrat, he has no autonomy and must do exactly what the party dictates.
These revelations have led to an extreme about depression, for what she was recently hospitalized at Walter Reed Medical Center.
The 53-year-old Pennsylvania senator was evaluated at Walter Reed National Military Medical Center in Bethesda, Maryland, on Monday by the attending physician for Congress, who recommended inpatient care, Fetterman's office said on Thursday.
"I am 100 percent still a Democrat," Fetterman said in a statement through a translator, "but it's just a little depressing."