Georgia to open Uyghur concentration camp to lure Disney back to state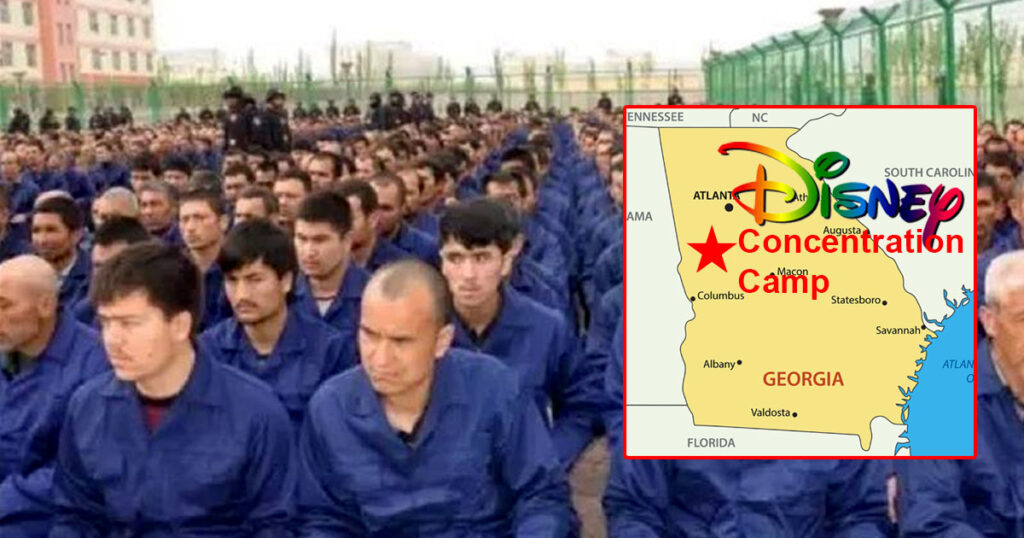 ATLANTA—Georgia Governor Brian Kemp has announced a brand new concentration camp for ethnic Uyghurs in an effort to lure the megacorporation Disney back to the state.
Disney had pulled all operations out of the state after a fetal heartbeat bill that would limit the killing of preborn babies passed. "Children are our main customers and we simply want fewer of them in the future because feminism or something," then Disney CEO Bob Iger said.
In retribution for enacting such horrible legislation, Georgia is set to open its very first concentration camp designated for Uyghurs.
"Clearly, Disney encourages concentration camps for ethnic minorities because they shot the recent live action Mulan film in Xinjiang province," Kemp said. "We're trying to make Disney happy and keep our film industry alive! We'll even call it the Disney Concentration Camp if they want."
The new Disney CEO Bob Chapek is considering returning to Georgia following the construction of the concentration camp.
"The concentration camp shows that Georgia is committed to the kinds of social justice that we demand to associate with as a company," Chapek said.

About Author