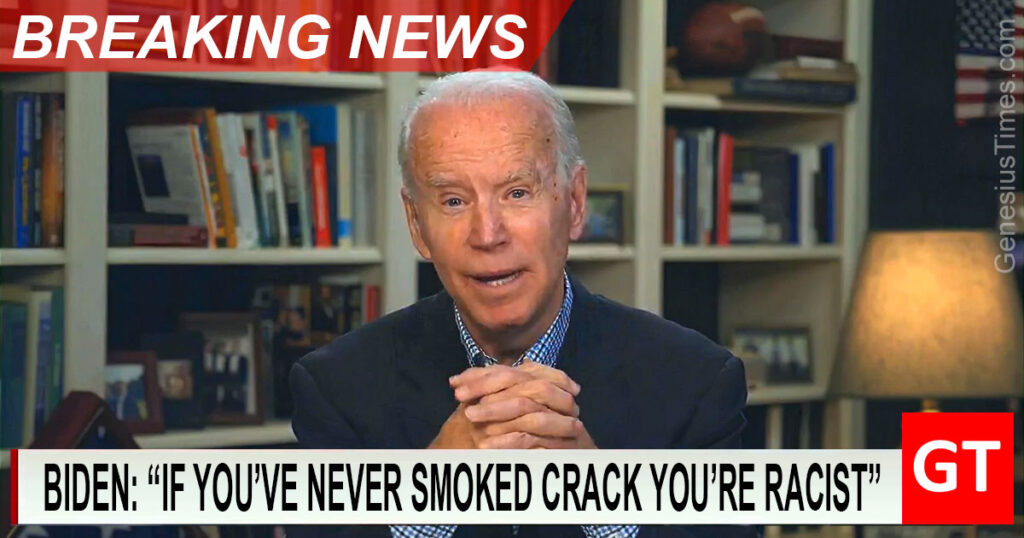 WILMINGTON—In a new interview with radio show host Charlamagne tha God, Democratic presidential nominee Joe Biden stated bluntly, "If you've never smoked crack, you're racist!"
Biden was responding to the questions, "What are you going to do to help out the black community since you didn't do all that much while you were vice president."
"Come on man! You know me! You know what I'm about! The thing is, if you don't know what it's like to be black like I do, then . . . you know the thing. Um . . . If you've never smoked crack, you're a racist!"
It's not clear what he meant but some political analysts think Biden was doubling down on an earlier interview he had with Charlamagne saying that, "If you have trouble choosing between me and Trump then you ain't black."
Biden has since issued Certified Black cards to people that are black enough for him.
Biden's campaign has been losing steam despite a small number of very active riots campaign rallies across the country. Biden fans even held a boat parade in Chicago over Labor Day weekend, which ended in 25 being shot, 8 dead, and zero boats.
Biden may have been referring to his alcoholic and drug-addict son Hunter.

About Author