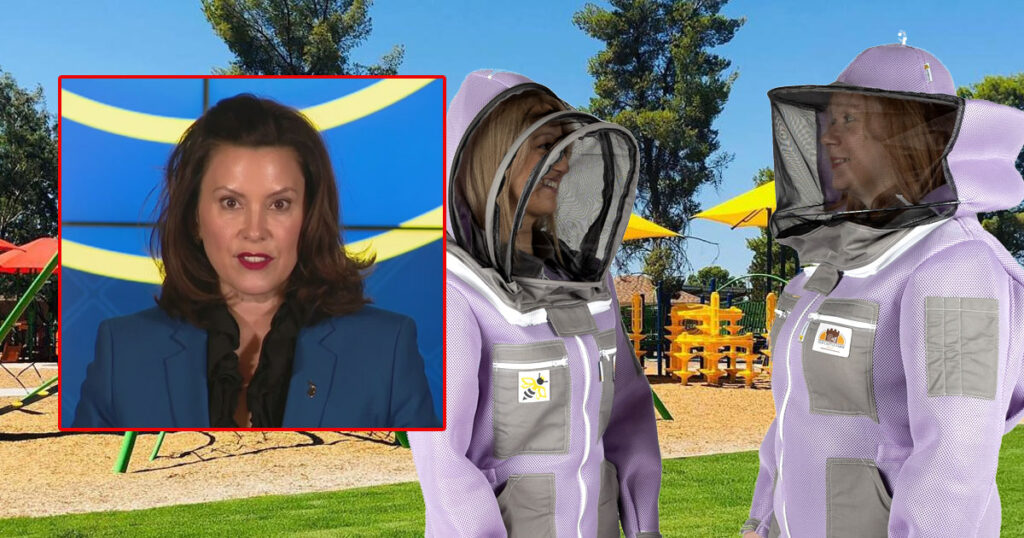 EAST LANSING — Governor Gretchen Whitmer has issued a new protective order for the state in the wake of murder hornets, recently released by Dr. Fauci. The order requires everyone who ventures outside of their houses to wear protective beekeeper gear.
"I don't care if it's cost prohibitive for people to wear these suits. We are going to protect the people of Michigan against every natural threat that exists, even if it means they all die in a poverty-stricken starvation," Whitmer said in a press conference about the order.
Critics say that the order is not economically feasible.
Protests erupted by thousands of careless people at the State Capitol who weren't wearing as much as gloves to protect their hands against the killer insects.
Whitmer, who may be sued by the GOP-led Legislature for overreach, addressed reporters the same day that President Donald Trump tweeted she should "make a deal" with the protesters. She denounced the protest as "disturbing," noting there were people there with tank tops and jeans shorts who "do not represent who we are as Michiganders."
Whitmer said that the beekeeper suits will be required in parks, restaurants, and small businesses, but they will not be required on government grounds.