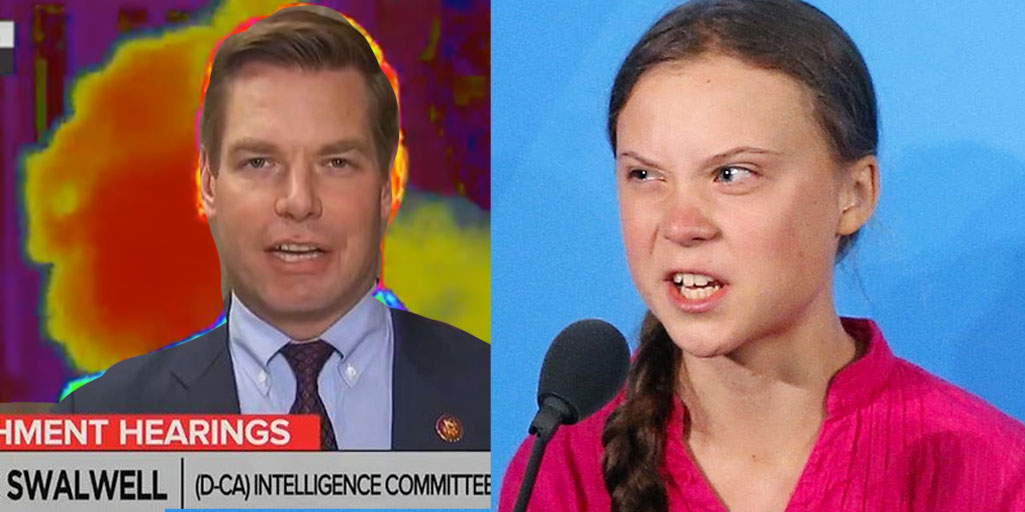 Climate Change expert Greta Thunberg demanded public flogging over the release of toxic methane gas done by former presidential candidate and United States Congressman Eric Swalwell (CA-15).
The 16-year-old Swedish activist had already condemned most of the world for releasing carbon into the precious earth's atmosphere (dictatorships such as The People's Republic of China were exempt from Greta's criticism). Now the spokesperson of mother earth herself is demanding reform regarding methane, and is making Rep. Swalwell target #1.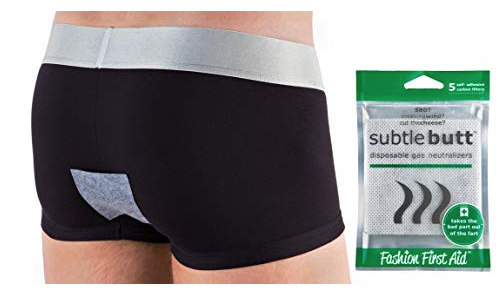 Fartgate occurred during a broadcast interview with the MSNBC show Hard Ball with Chris Mathews, and although was only witnessed live a few people, has been shared millions of time through social media. Greta is demanding that all presidential candidates wear clothing capable of containing the bodily gases so that the earth's temperature can be lowered, or raised depending on what's best according global warming scientists.
Methane makes up 0.000187% of the Earth's atmosphere. Man's contribution to this number is likely less than even the 3% of the contribution to Earth's total carbon, which is only 0.041332%.
Reactions by candidates for president have been mixed. Swalwell appears to be agreeing with the terms by working on adult diaper suit, while Bernie Sanders praised the amount of methane trapped by his colonoscopy bag. Elizabeth Warren claimed that she would use a native American animal organ system for trapping gases. Marianna Williamson promised to transform her farts into a newly named gas positive energy rainbow sparklegon. Mayor Bloomberg is now bankrolling the group Moms Demand Less Fart Action (MDFLA). Meanwhile, President Donald Trump could not be reached for comment.