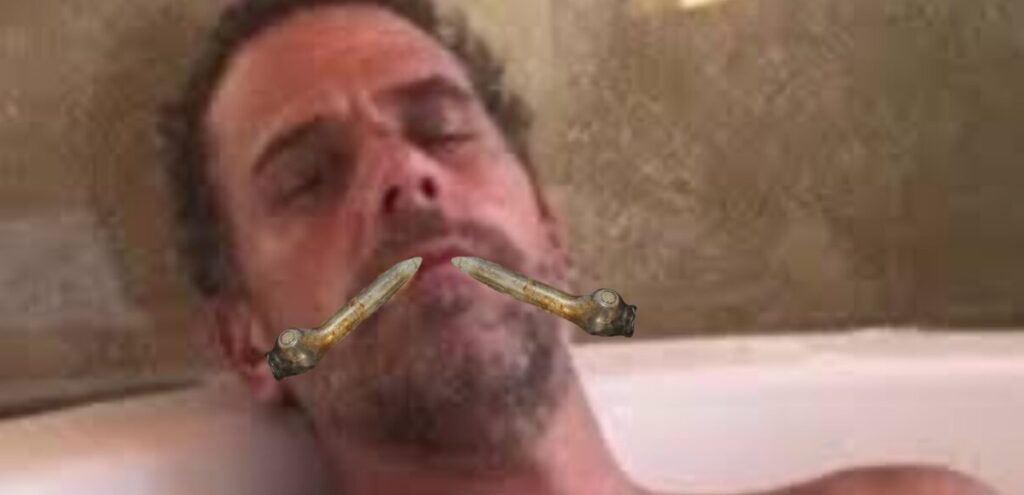 WASHNGTON, DC—In a flagship grant program, titled "Pipes with the Bidens," the flailing administration has advanced their most ingenious piece of social justice to date. With all the hubbub surrounding the totally untrue allegations of Hunter Biden smoking crack that CON-servatives totally made up, the Biden admin has bravely embarked on a grant program to unload all of Hunter's crack pipes.
The program is expected to mint Hunter a cool $30 million, that he has already earmarked to fund his upcoming exhibit, "Paintings for racial equity."
In this series, Hunter will travel the countryside painting images of homeless and destitute people from the BIPOC (Black, Indigenous, People of Color) community who resist white christian heteronormativity by smoking crack through federally-funded glass pipes.
My subversive social justice senses are fully tingling! (or is it just that unknown substance i smoked from my free pipe with the Bidens?) Smash the patriarchy while smoking crack!
In either case, finally America is making progress. I've never been more proud.