Newsom mandates a 10k-seat 'Looters Section' at Superbowl LVI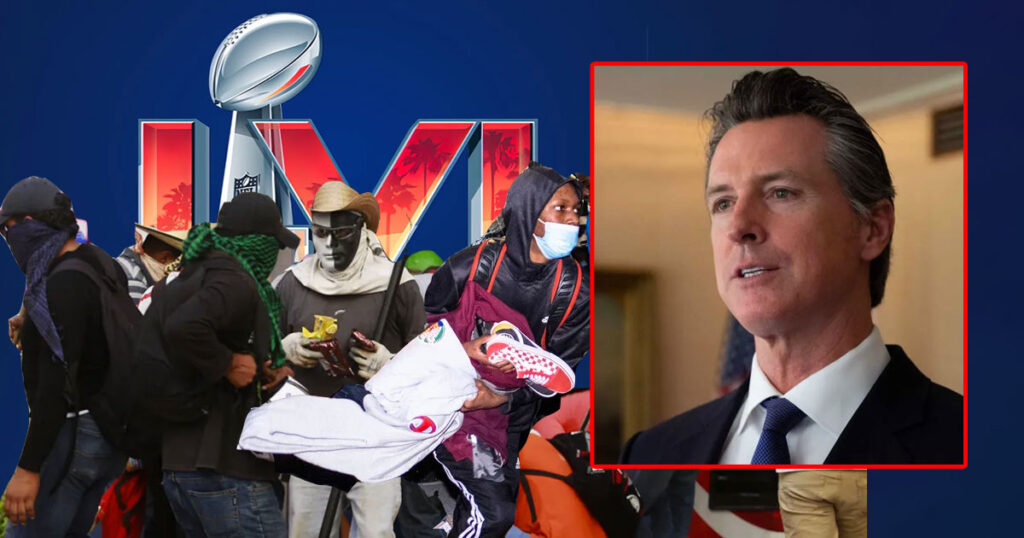 LOS ANGELES—Spectators paying upwards of $10,000 (yes, you read that right) to watch the LA Rams and Cincinnati Bengals slug it out on the turf, Sunday for Superbowl LVI might get a little peeved losing their seat to a 'game interloper' as Governor Gavin Newsom has mandated a looters section at the big game.
Groups are organizing online, amongst the standard fare of looters and smash and grabbers, to mass at the gates just before game time and rush inside to watch for free. Gate rushers should meet at least one hour before kickoff at the Forum liquor at the corner of Buckthorn and Prairie Ave. They are cautioned there will not be parking at the jump site and to 'please' be on time as gate rushing will start promptly with the Pledge of Allegiance.
Given the response in many of the liberal West coast cities to such illegal antics, game security has formulated a five tiered approach.
1). Try to stamp as many hands as they can when interlopers rush by in case they need to go back out to the car for something they forgot.
2). People at the concession stands who can't show their ticket will be limited to Cheeseless Nachos, Light Beers and Red Twizzlers.
3). Please, no cuts in the toilet line.
4). Fights over seats limited to two rounds, last man standing pays for souvenirs.
5). Interlopers only allowed to scream "Defense, defense!"

About Author