Jimmy Carter asks Joe Biden to give his eulogy as the only president who can make him look good by comparison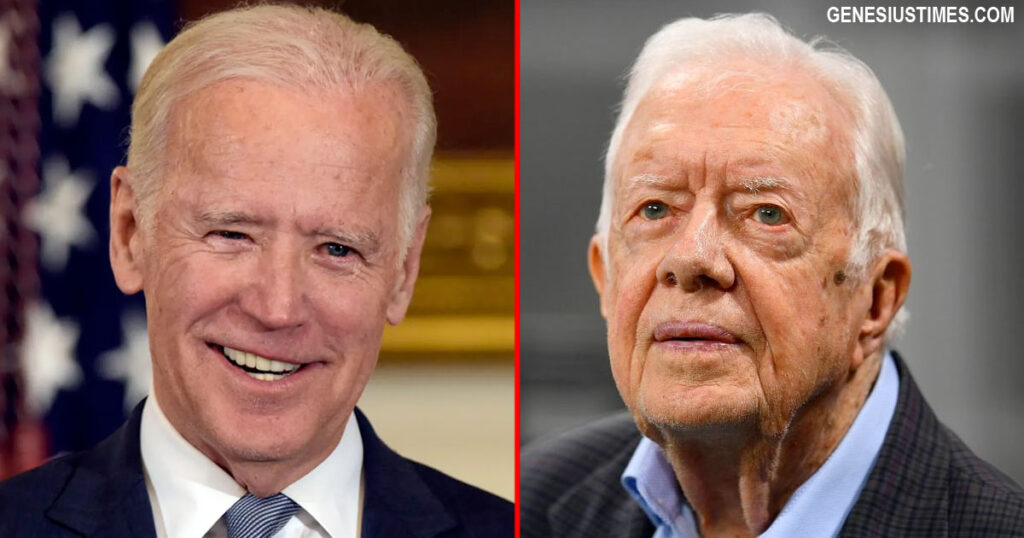 PLAINS, Georgia—Former President Jimmy Carter has reportedly asked President Joe Biden to give his eulogy, citing Biden's ability to make him look good by comparison.
Sources close to Carter say that the 96-year-old former president has been increasingly concerned about his legacy in recent years, and has been searching for someone who can help boost his image in the eyes of the public.
"Jimmy has always been a humble man, but he's also acutely aware of how history will remember him," said one insider. "He's seen the way people talk about him in the media and on social media, and it's really been weighing on him."
According to sources, Carter believes that Biden is the perfect person to give his eulogy, as he is one of the only politicians who is less popular than he is.
"Jimmy has always been a bit of an underdog, and he sees something of himself in Joe," said the insider. "He thinks that if Joe can make it to the presidency, despite all of his gaffes and missteps, then maybe there's hope for Jimmy's legacy too."
Carter considered asking former President Barack Obama, but was worried Obama would just eulogize himself as per usual.
While Biden has not yet responded to Carter's request, some insiders say that he may be open to the idea.
"Joe has always been a gracious man, and he understands the importance of giving people a dignified send-off," said one source close to the White House. "If he can help Jimmy feel better about himself in the process, then all the better."
Despite the potential benefits of having Biden give his eulogy, however, some critics have expressed concern that it may ultimately do more harm than good.
"I don't think you want to be associated with Biden at all," political analyst Sam Eagle said. "Even if it's to prove that you're not the worst president ever."

About Author