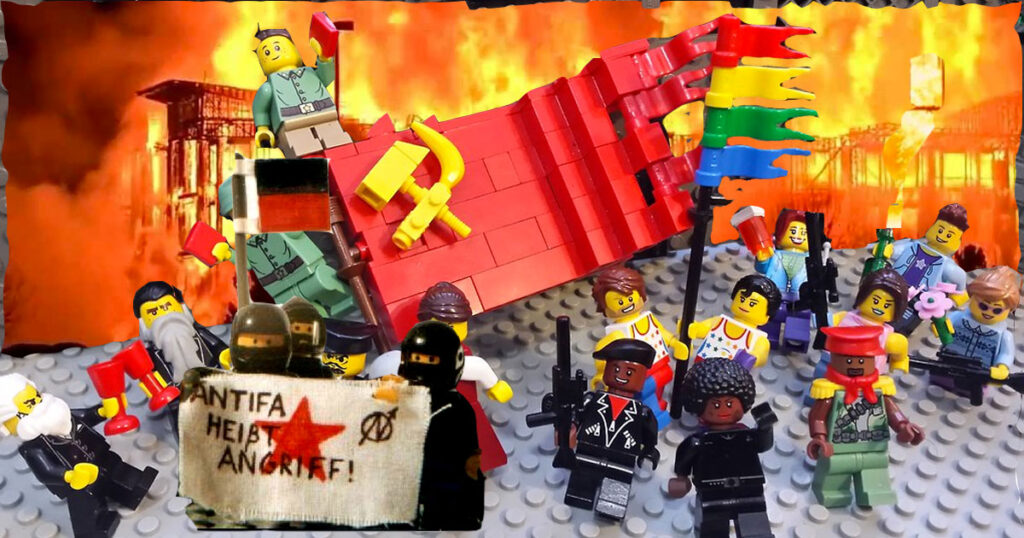 Lego is asking its affiliates to temporarily halt advertising for toy collections depicting the White House and police stations in the wake of nationwide protests over the police custody death of George Floyd. It is also releasing a new line of sets including Antifa members and communist rioters complete with real burning buildings.
Trade website The Toy Book first reported that the Denmark-based company sent an email Tuesday to some online companies that sell Lego sets announcing the new woke line.
"In light of recent events, Lego has requested the below products to be removed from sites and any marketing ASAP and replaced with our new Antifa communist rioter sets," the email read.
Among the list of more than 30 Lego products included any that depicted police officers, firefighters, a doughnut shop and the White House.
"We would like to clarify that we have not removed any sets from sale," a spokesperson told Genesius Times. "This is all about politically correct public relations. If we don't show that we support these barbarous heathens with minature sets of rioters, well, they could turn on us next!"

About Author