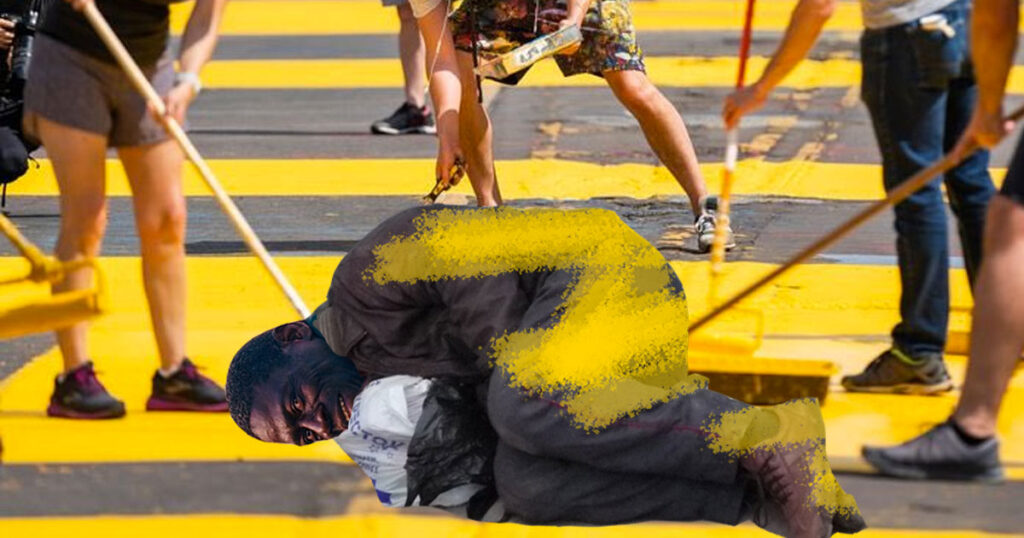 WASHINGTON—In perhaps the most stunning and brave demonstration since the police killing of George Floyd, DC Mayor Muriel "Bowow" Bowser instructed volunteers to paint "BLACK LIVES MATTER" on the road leading up to the White House.
The publicity stunt was going very well and traffic was only twice as bad in the area until someone noticed that part of the "B" in "Black" was moving.
As it turns out, volunteers—mainly white from outside of the city—had accidentally painted "BLACK LIVES MATTER" right over a homeless man sleeping on the street.
Naturally, this made the volunteers furious. As he got up and walked off to find something to eat, he tracked yellow paint down the street.
"That jerk messed up our virtue signal like totally," volunteer Connor Fluffypants of Alexandria, Virginia said. "We had to get out the paint and fill in where he was carelessly sleeping! So annoying!"
Other volunteers just yelled at the man before changing their profile picture to a solid black field.

About Author