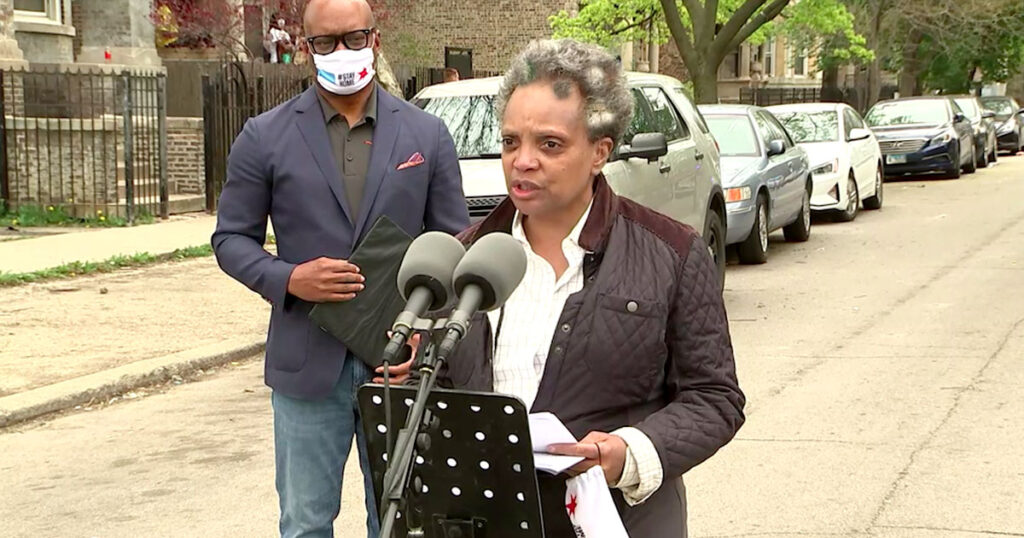 CHICAGO—Mayor Lori Lightfoot made a public announcement, reminding Chicagoans to wear a mask this weekend to keep everyone safe while they are shooting each other.
"This pandemic is far from over, and we want to make sure that everyone is safe while they gun down half of their neighbors in broad daylight this weekend," Lightfoot said in a press conference.
While Lightfoot allowed some limited activities to resume in the past months, she is making everyone adhere to the statewide mask mandate and her own personal city-wide mandate to wear masks while killing each other in cold blood.
While many activities saw a decline in interest during the pandemic, shooting other human beings maintained its popularity in Chicago, despite the fact that Lightfoot banned shooting people last year.
Murders were up 50% in Chicago in 2020 and continued on that trend early this year.
"We've reconciled to the fact that Chicago is just going to do Chicago and that involves mass murders almost every weekend," Lightfoot said. "We are just going to make sure that people are properly masked so that they don't harm anyone while they're shooting them in their fat faces."
Lightfoot has taken 100% responsibility for blaming others for the increase in crime.
"It's Trump's fault. And racism," Lightfoot said.

About Author