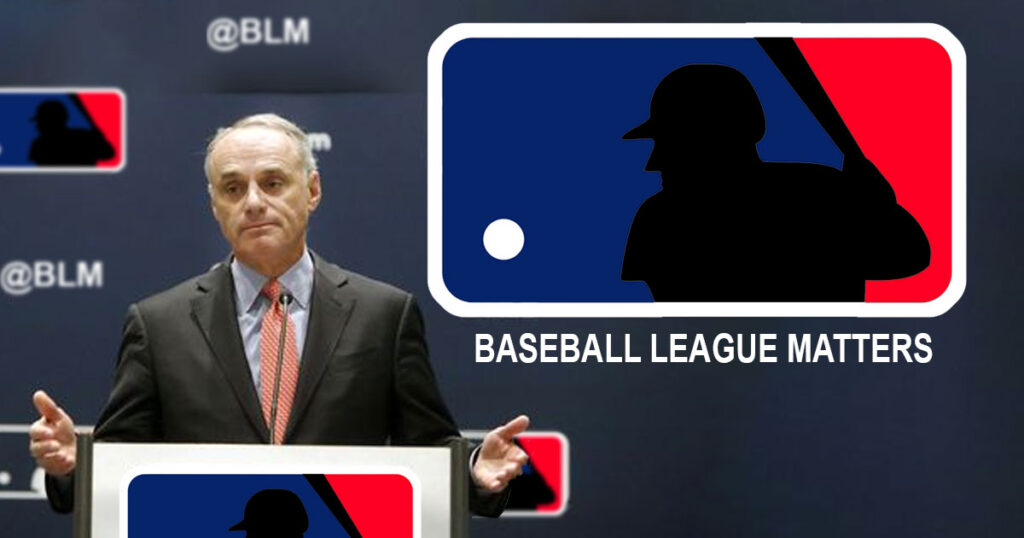 ATLANTA—Major League Baseball (MLB) has changed its name to Baseball League Matters (BLM) in response to the protest of its protest of Georgia voting laws.
"We are excited to announce that we are changing our name from MLB to BLM in response to people boycotting our league in response to us boycotting Georgia because they want fair elections," BLM Commissioner Robert Manfred said.
The BLM logo will also change colors from white to black.
Manfred recently announced that the then-named MLB will pull the All-Star Game from Atlanta over the league's objections to sweeping changes to Georgia voting laws. BLM will also be replacing white baseballs with orange Trump bobblehead dolls.
"We require tickets to get into ballgames, but we believe there should be no tickets to voting because Jim Crow or something," Manfred said.
Manfred also had something to say about fans of the sport.
"People who are actually interested in watching baseball can kiss my ass. We are a full-fledged political organization now. If you don't want our Marxist propaganda, then don't come to the game!" Manfred said.
The remaining 1500 BLM fans have promised to adhere to Manfred's new policy.