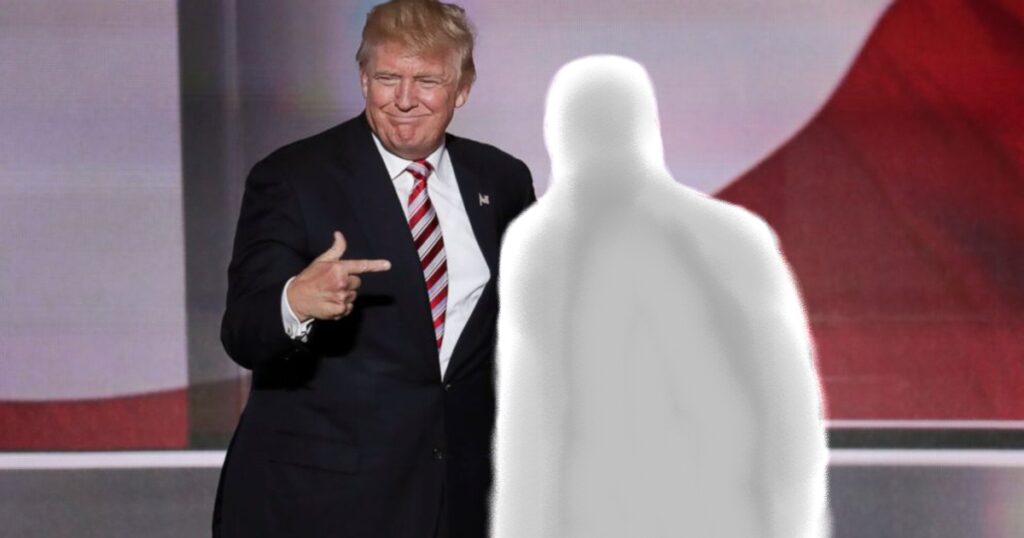 CHEESECURD, WI—Some people say it was a guy named Cheney… others swear Trump never had one, however longtime Madison, Wisconsin resident, Riley Fenemore say's he knows who it was. Or, at least he did.
"Honest, it was just on the tip of my tongue a moment ago. I used to be able to tell you all the Presidents from Truman on up but my memory is getting wacky from listening to CNN which is the only news station we get up here in Wisconsin."
Riley isn't alone. If Trump did have a Vice President, all images of the person seem to have disappeared. Inquiries on Google just return references to the 2018, triple crown winner, Justify.
Oddly enough, almost everyone we asked identified Senator Tim Kaine as Hillary Clinton's running mate and 43% of the people remarked on his beautiful blue eyes.
87% could name the whole cast of The View.
Psychologist, Morton Seymore helps, "It's not unusual to not remember a VP, although not being able to confirm Trump's, if he indeed, did have one is, well, just chalk it up to human nature. Man is not perfect. Oh, geez, can I say that? Man, I mean. Does one still use the term?"
There may be one clue; the Congressional record shows that a tie was broken in the Senate, 13 times between January 2017 to January 2021 but no one seems to know how that happened.
The secret service says they do remember an old guy with white hair use to come around and empty Trump's trash every evening. The mystery may never be resolved.

About Author