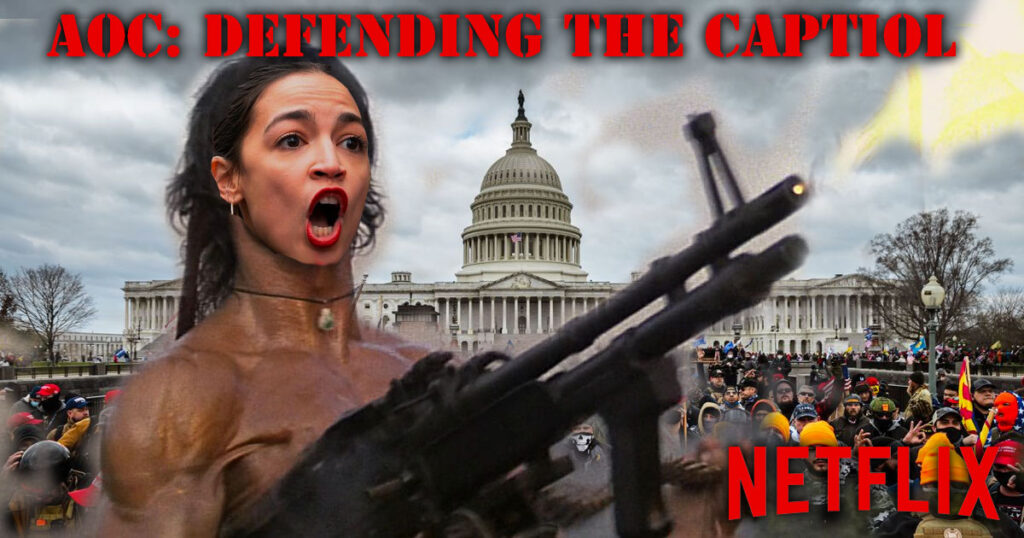 MOUNTAIN VIEW, CA—The online media giant Netflix has released a new documentary on the January 6th riot in Washington, DC entitled "AOC: Defending the Capitol" staring Alexandria Ocasio-Cortez as herself.
The documentary includes actual footage from the event that has been retrospectively called the War of January 6th. It also has some reenactments involving the heroic Ocasio-Cortez.
Speaking to the radio show Latino USA on Friday, AOC said she is receiving intense psychological therapy and described U.S. lawmakers as having "served in war" following the "all-out, attempted coup."
The traumatic event is depicted in living color for Netflix audiences.
"It's almost like I was there," one viewer said. "But I wasn't there, just in case you're listening, FBI."
Ocasio-Cortez is still in therapy from the event.
"After the 6th, I took some time and it was really Ayanna Pressley when I explained to her what happened to me, like the day of, because I ran to her office and she was like, 'you need to recognize trauma,'" Ocasio-Cortez tearfully said.
Ocasio-Cortez received the Purple Heart medal for her bravery during the war.