New Chicago Mayor vows to fix all the damage done by the last Republican mayor in 1931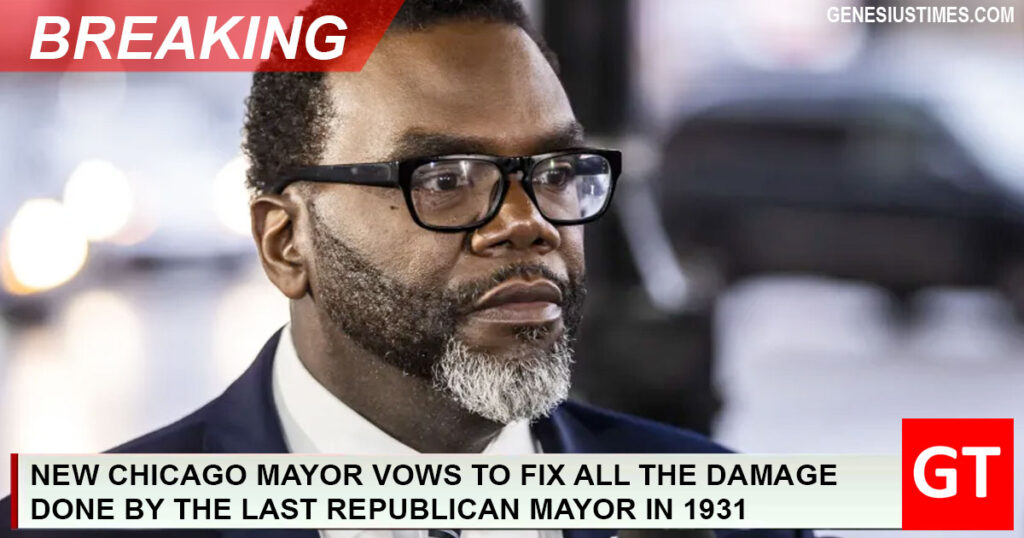 CHICAGO—In a recent press conference, newly elected Chicago Mayor Brandon Johnson announced his ambitious plan to fix all the damage done by the last Republican mayor in 1931.
"Enough is enough," said Johnson. "We cannot continue to let the mistakes of a Republican mayor from nearly a century ago dictate the future of our city. It's time to take action and right the wrongs of the past."
Johnson's plan involves a series of initiatives aimed at repairing the city's infrastructure, boosting economic growth, and addressing social inequality. Among his top priorities is the creation of a time machine that will allow him to travel back in time and confront the 1931 Republican mayor, William Thompson, who caused all the city's problems.
"I am confident that I can convince William Thompson to reverse his decisions and undo the harm he caused," said Johnson. "And if he refuses to listen, I will challenge him to a duel to defend the honor of our great city."
Johnson, who ironically capitalized on the "Let's Go Brandon" craze disparaging President* Joe Biden, made a point to exonerate the previous Mayor, Democrat Lori Lightfoot, or any of the Democratic mayors since 1931 of any wrongdoing.
Other measures in Johnson's plan include renaming all public buildings and streets to remove any reference to the 1931 Republican mayor, erecting statues of prominent Democrats throughout the city, and providing reparations to anyone who can prove that their ancestors were negatively affected by Thompson's policies.
While some Chicago residents have expressed skepticism about the feasibility of Johnson's plan, others have applauded his determination to right the wrongs of the past.
"I think it's about time someone took responsibility for what happened in 1931," said local resident Sarah Johnson (no relation to the mayor). "My great-grandfather lost his job because of Thompson's policies, and we've been waiting for justice for almost a century. Thank you, Mayor Johnson, for finally making things right."
At the time of publication, it remains unclear how Johnson plans to finance his ambitious plan, but he has hinted at the possibility of levying a "Republican tax" on the city's wealthiest residents as a means of recouping the costs.

About Author