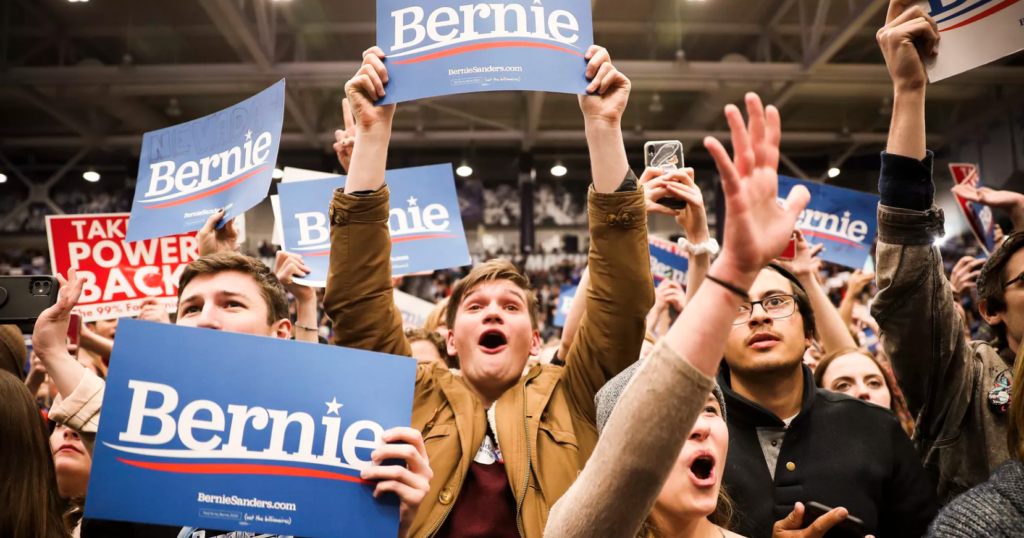 Though the final vote might have been closer than he liked, democratic socialist Bernie Sanders is the projected winner of the New Hampshire primary. To celebrate, comrades from all over the state are parading around and have begun the inevitable famine that will inevitably accompany a Bernie presidency.
"Whenever a socialist regime comes into power, famines happen. It happened in the USSR, in China, and now in Venezuela. We're just so excited that we're going to have our own soon too!" Bernie Bro Tyler Fluffart of Nashua, NH said.
"Let me take the opportunity to thank the people of New Hampshire for a great victory tonight. Let me say tonight this victory here is the beginning of the end of Donald Trump and the end of substantial nutrition for you all," Sanders said at his victory speech at Southern New Hampshire University in Manchester.
The New Hampshire victory is another win here for Sanders, who shocked the Democratic political establishment in 2016 with a 22-point win over Hillary Clinton.
"We're so close to gulags and widespread famine, I can barely contain myself," Fluffart added.