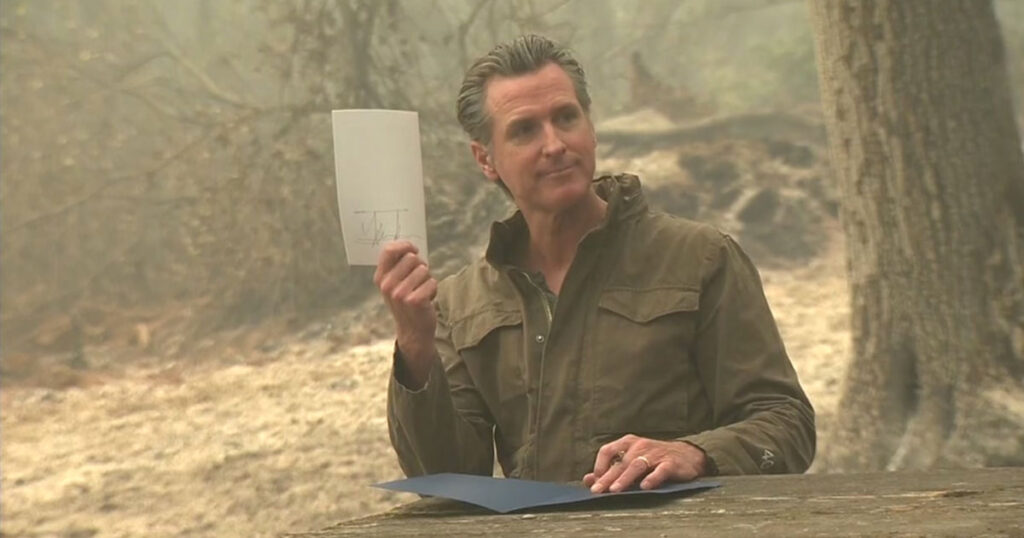 SACRAMENTO—California Gov. Gavin Newsom (D) signed an executive order Saturday allowing inmates to be released from prison immediately if they don't "identify" as a criminal.
The California Department of Corrections and Rehabilitation (CDCR) will now only house convicted criminals who identify as a criminal.
Analysts expect the vast majority of inmates to be released into the public following this order.
The law Newsom signed Saturday requires officers to ask inmates privately during the intake process if they identify as a criminal or a non-criminal, then inmates can request to be placed in a facility that houses criminals or one of California's hundreds of vacation destinations like Disneyland.
The CDCR cannot deny requests solely because of inmates' criminal or conviction record, the order states. When a request is denied, the state must provide a written statement to the inmate explaining the decision and give them an opportunity to object. 
"This is an important step in the civil rights of inmates," Newsom said at a press conference announcing the executive order. "No longer will people be forced to serve sentences for crimes that they don't identify as committing. It is time we end the abuse of our criminal justice system once and for all."
California is the first state to allow the release of prisoners who don't identify as criminals.

About Author