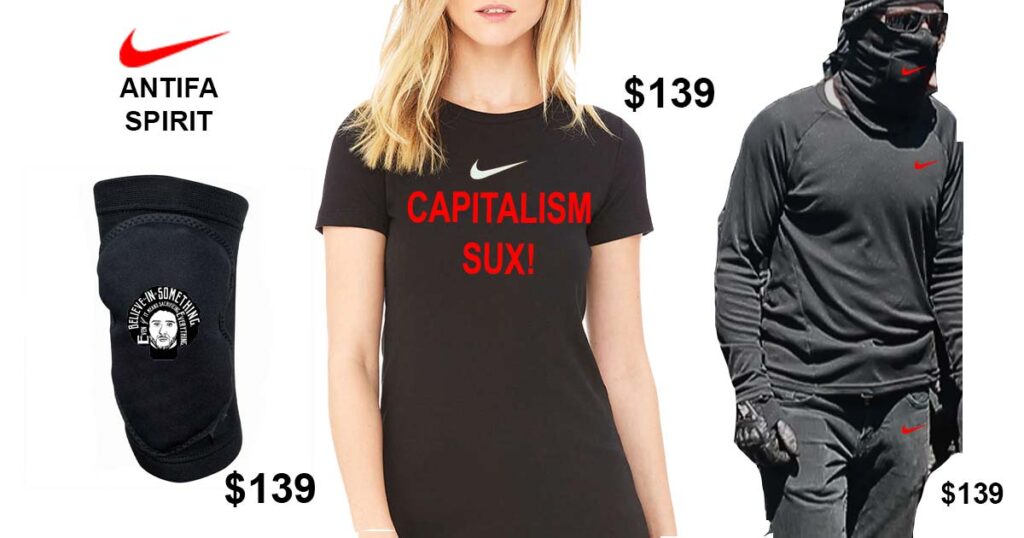 BEAVERTON, OR–Athletic equipment maker Nike has launched its Antifa Spirit Gear just in time for Black Friday.
Nike spokesperson, William Occam explained Nike's new Anitifa line to us.
"Everyone here is so excited to have Antifa on board with Nike and vice versa. It's the free spirit that this company has promoted from its inception and Antifa Spirit will be no exception. We Portlandians have had a chance to experience first hand the vibrancy, the ostentatious audacity of display they bring to our Urban Gear line."
The new line includes black stretchy pants, the Colin Kapernick kneepads, and a black "Capitalism Sux" T-shirt for $139 each.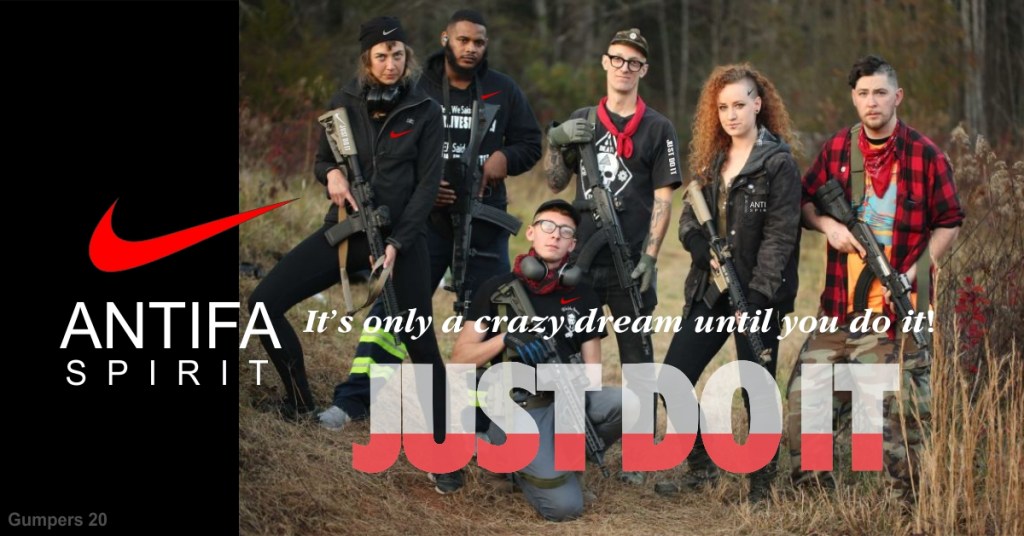 "It's not really about what they are doing, it's more about how they are doing it. Simply put, we here at Nike like bold. In the material world, where you probably live, sure buildings destroyed by fire, people hurt, maimed, that can be a real downer but Nike rises with the smoke, so to speak… and our shoes, well, they aren't made here in Portland… so… no harm, no foul, I guess. Anyway, the Antifa Spirit line will be hitting the shelves this week in time for Black Friday. You an pick up an awesome pair of Guerilla Ghettos for as little as $427. Happy Holidays!"