OnlyFans girl can't figure out why she isn't married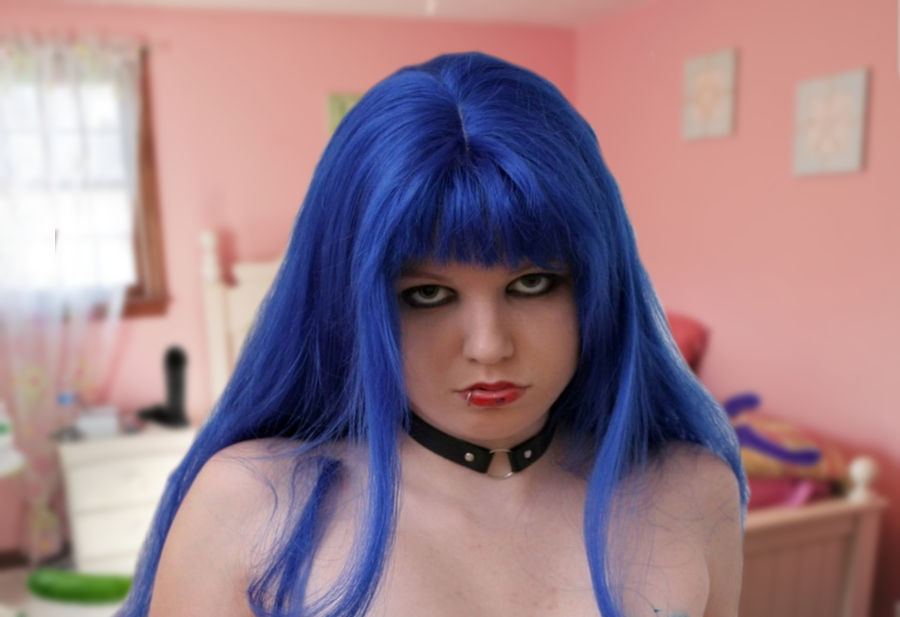 LOS ANGELES- Speaking to reporters over webcam, professional OnlyFans cam girl Sadie Atwood discussed her romantic life outside of work.
"I'm currently single" Sadie said, wearing only a black lace bra. "But I'm ready to settle down with Mr. Right."
Sadie's modelling career began three years ago when she dropped out of college because "getting naked was way easier than studying." She boasts her of financial independence, claiming her OnlyFans gig provides enough income for her rent, makeup and anti-depressants.
"I'm everything a man could want. I have great boobs and a nice ass. I even have a great family. Well, except for my dad. I f***ing hate my dad," the model said as she stuffed panties into an envelope.
With her subscriber count gradually dwindling, Sadie says she is ready to leave the business and marry a decent man. "He has to be at least 6'6″, muscular, make six figures, own a house, two cars and will take care of my son. Plenty of guys pay for my pictures, so I don't know why finding a husband is taking so long. I mean, look at me!"
The model claims the Los Angeles dating scene has been disappointing. "I go home with a new guy almost every night, sometimes two at a time," she said. "But they never call me back."
"I know I'm a catch and have the subscriber count to prove it," Atwood said as she started slowly taking her bra off. "Oops, sorry, thought I was working."
"Men are just scared of an empowered woman like me."