NAPA VALLEY, CALIFORNIA—Speaker of the House Nancy Pelosi's husband and designated driver was arrested Sunday for driving under the influence and driving with a blood alcohol content level of 0.08 or higher, both of which are misdemeanors. Pelosi has stated that the entire drunk expedition was a "setup by Russian President Vladimir Putin."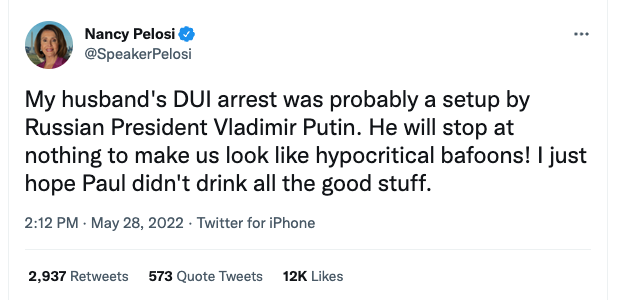 "I take responsibility for trusting the word of a neighborhood winery that I've been to over the years, many times, and that when they said we're able to accommodate winos and that we can set up that time, I trusted that. As it turns out, it was a setup—probably by Russian President Vladimir Putin to make us look bad. So I take responsibility for falling for a setup," the California Democrat said during a question and answer portion of an event in San Francisco.
Putin responded, "You don't need my help to make you look like a buffoon."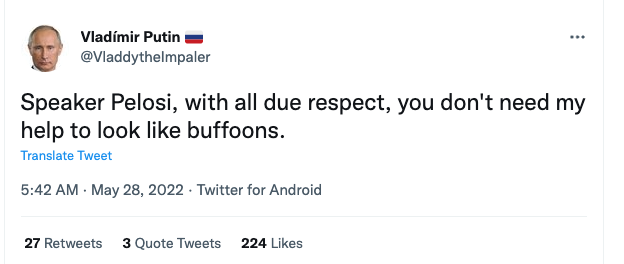 Nancy's husband Paul Pelosi is known for making profitable stock trades after getting insider information from Nancy Pelosi.

About Author