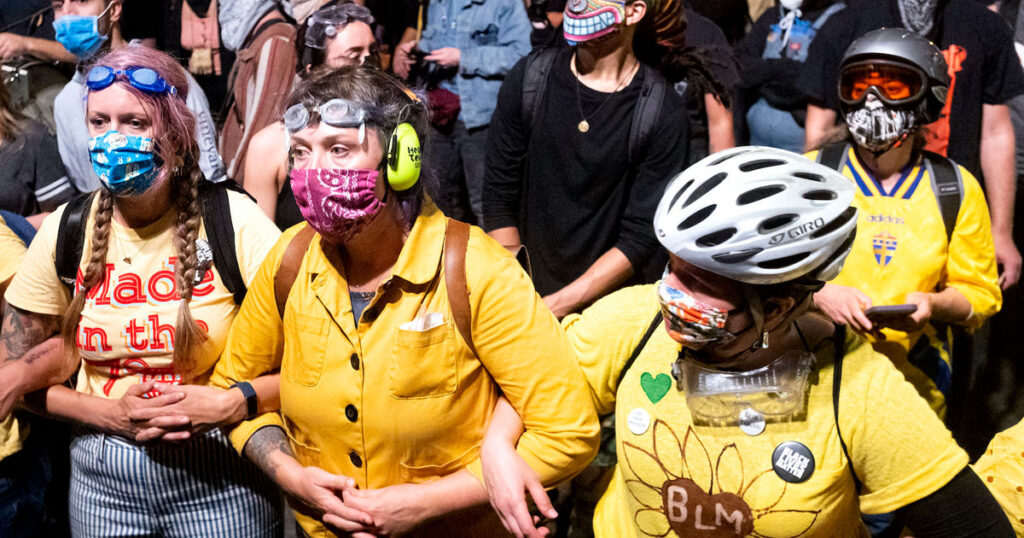 PORTLAND, OR–Moms from around Portland finally came to pick up their kids from their little Antifa protest at the federal court today. Evidently the kids who range from 15-45 are all still living in their parents' basement and they didn't have any way to get back home, not having a job to get money to pay for a car.
"Several dozen moms finally came downtown in their Toyota Siennas and Priuses and picked up their dirty kids," Portland Police Chief Rick Wilson said. "I know their living situation isn't ideal for a 30-something, but they shouldn't take it out on inanimate objects like federal buildings."
The moms, who all wore yellow, even got into the act and protested a little.
"I think what Chase and Billie are doing is just wonderful," one mom said. "It's a great civic duty to protest and I'm glad to shuttle them back and forth for the protest."
When she was asked about if she knew about the destruction the Antifa mob were committing, she shook her head.
"There's no way that my Chase and Billie would do such a thing. They're perfect little angels."