Having not found 5 righteous people in Chicago, Trump orders a surge of fire and brimstone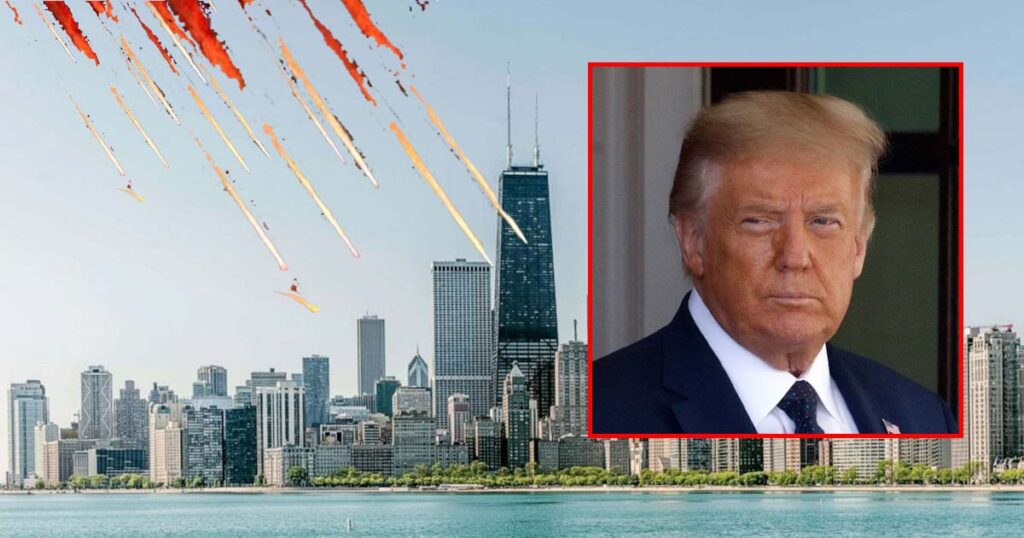 President Donald Trump, having not found even 5 righteous people in the city of Chicago, announced plans Wednesday to send a "surge of fire and brimstone" to destroy the city once and for all.
Though fire and brimstone will also be sent to Albuquerque, New Mexico, and could eventually be seen in New York, Philadelphia and other locations, Trump singled out Chicago as being in the most critical need of being razed.
"Perhaps no citizens have suffered more from the menace of violent crime than the wonderful people of Chicago, a city I know very well," Trump said. "It's a complete s**thole and needs to be destroyed. End of story."
The president called Chicago Mayor Lori Lightfoot after his news conference to reiterate his plan. Lightfoot, who was getting a quarantine haircut, described the call as "brief and straightforward" in a statement, despite the rancor that has defined their social media exchanges in recent months.
The mayor offered a measured response to the announcement, expressing both cautious optimism about the pending annihilation of the city and skepticism about Trump's motives. She has repeatedly said the kind of force captured on camera on the streets of Portland, Oregon, is not welcome in Chicago.
Trump recommends if you are in Chicago and you are indeed righteous to "leave the city and don't look back."

About Author