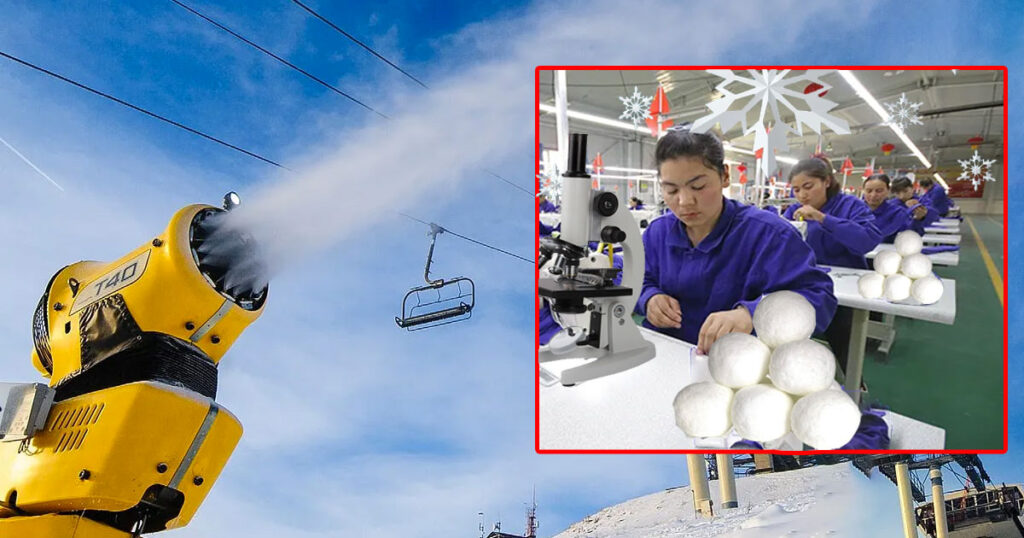 BEIJING—After several environmentalist groups applied pressure to China about its use of fossil-fuel-powered snow makers to produce snow for the 2022 Winter Olympics, the Chinese Communist Party has switched to making 100% of its artificial snow by slave labor in Uyghur concentration camps.
CCP spokesman Ho Lee Ching said that the production is going very well and that it's a family affair at the camps.
Working in freezing conditions, Uyghur children are particularly useful for creating artificial snow because of their small fingers, able to make around 100,000 snowflakes per day.
US Representative Alexandria Ocasio-Cortez (D-NY) commended the Chinese on their dedication to the environment.
"This type of dedication to preserving the environment should a model for all countries—especially the United States," Ocasio-Cortez said.
A wrench was thrown in the works when Chinese President Xi Jinping discovered that each natural snowflake is unique. Xi was outraged at this, declaring such individuality is Western imperialism and against the teachings of the CCP.
The CCP immediately ordered all natural snow to be removed from China and be replaced with a standard, state approved snowflake in the shape of the hammer and sickle.