Schiff to proceed with second impeachment over 'improper destruction of mattress tags'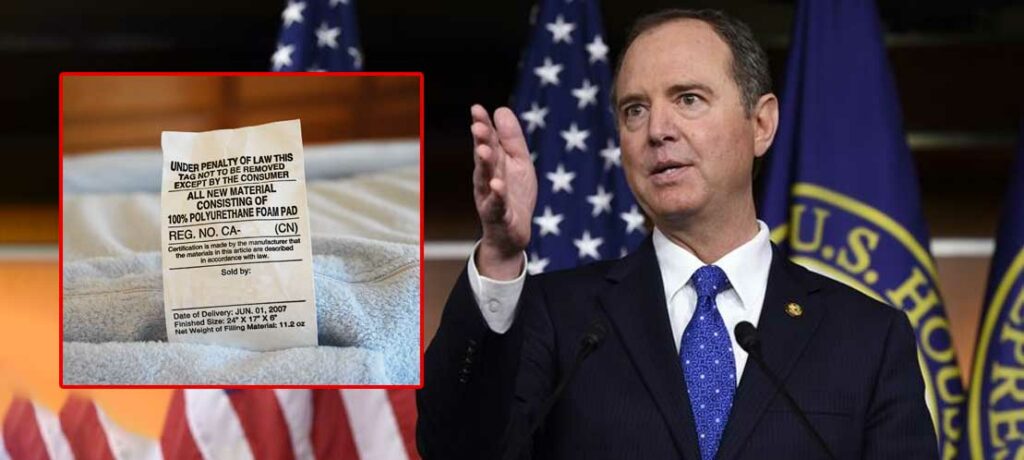 As impeachment attempt bombs, Rep. Adam Schiff is proceeding with a second impeachment of President Trump over collusion with Russia on improper destruction of mattress tags in 1998.
As recent polling indicates that the Democrats coup attempt (also known as "impeachment") is failing and an increasing number of taxpaying voters polled believe it is a stupid waste of time and money, Representative Adam Schiff shared a new, bombshell revelation.
"I have evidence that so-called 'President' Donald Trump has removed tags from mattresses before they were sold to consumers," Schiff announced at a press conference on Wednesday.
"In clear violation of federal and international law, in a flagrant display of both a high crime AND a misdemeanor, Trump has been spotted removing mattress tags. This is a violation of both the Constitution of the United States, and all merchandizing protocols observed by Black Friday shoppers."
Schiff is confident these latest revelations will succeed in unseating Trump where the Mueller Report and the Ukraine scandal have failed. "Americans care about consumer safety," Schiff points out. "More than they care about Ukrainian sovereignty."