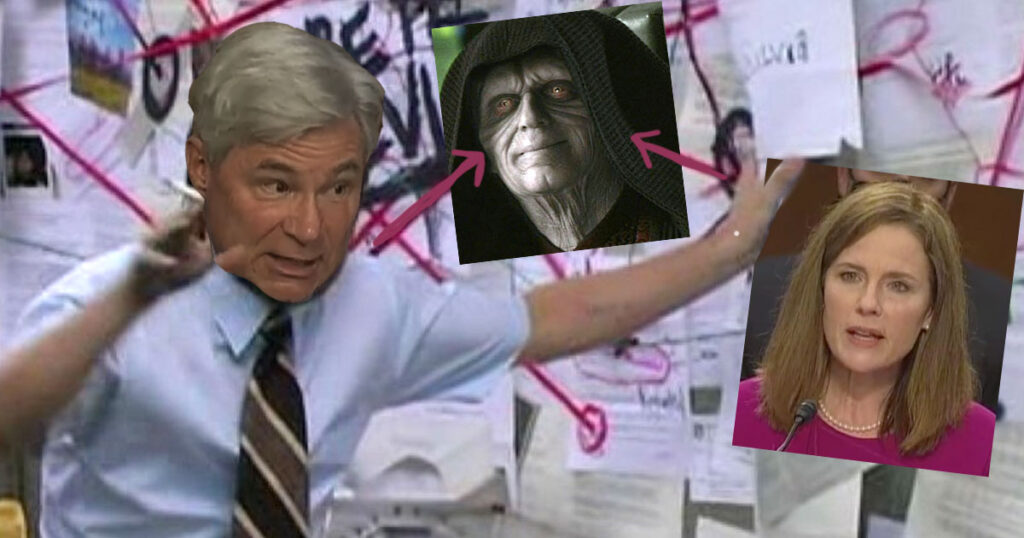 WASHINGTON DC—In a stunning presentation during the SCOTUS confirmation hearing for Amy Coney Barrett, Senator Sheldon Whitehouse (D-RI) proved without a shred of doubt that the nominee is funded by Emperor Palpatine "dark money".
"In all cases, there's big anonymous money behind various lanes of activity," he said, holding up a sign bearing the names of the Federalist Society, Judicial Crisis Network, and Emperor Palpatine along with a reference to legal "groups," all of whom purportedly receive millions in anonymous donations as they influence judicial nominations and court cases.
"This type of dark money is horrendous and needs to be removed from the face of the earth," Whitehouse said. "There is also evidence that Barrett consorts with Manbearpig, which Al Gore has shown is a demon from Hell! So, that's not good."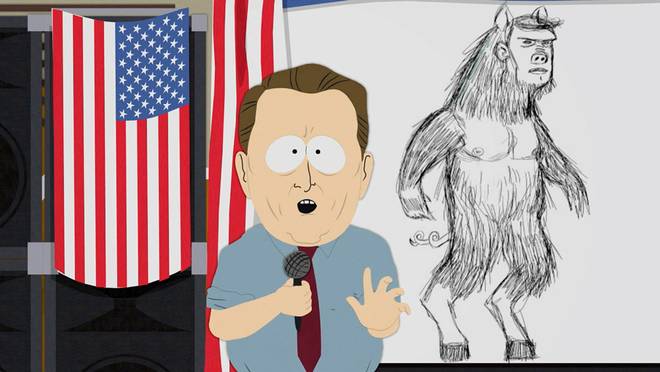 Whitehouse further tied issues like funding the Death Star and the tragedy of the Clones to large donations to conservative judicial groups and statements from Republicans about judicial nominations.
Whitehouse made his very effective case using a pin board with red yarn connecting Barrett directly to Palpatine.
"This is an abomination. I will not let this pass!" Whitehouse screamed while running out of the committee chamber.

About Author