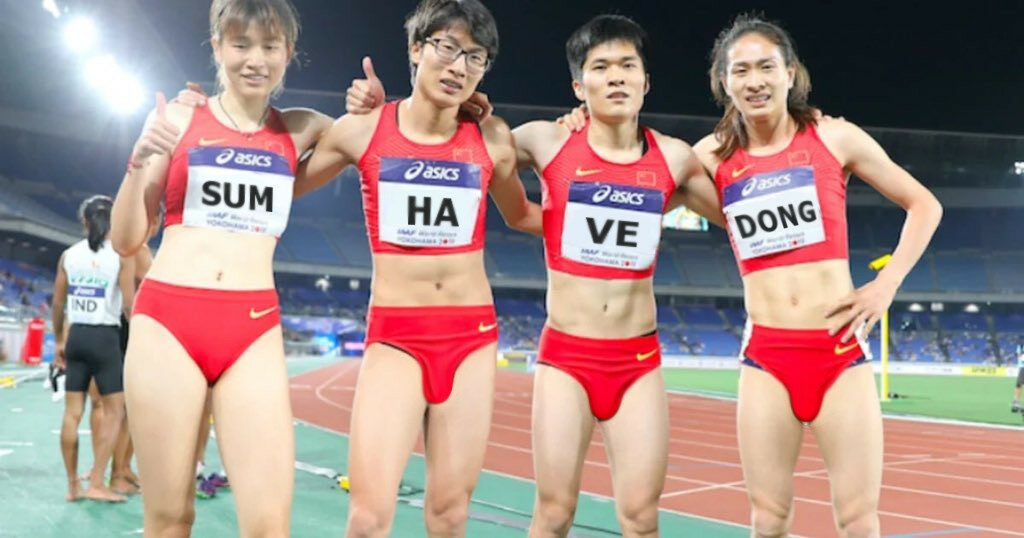 TOKYO—The Chinese Olympic track and field team has dominated all competition leading to the 2020 Tokyo Olympic games but they weren't all smiles—there were some grimaces.
At least three women runners in the team of Sum, Ha, Ve, and Dong found the uniforms to be uncomfortable for their lady balls.
"If the Olympics doesn't account for some women that compete in women's sports having lady testicles and approve uniforms that actually fit us, then we are going to be forced to protest and not participate," Dong said through a translator.
Hans Weinerman, President of the International Olympic committee was quick to apologize to the testicular women.
"We offer our deepest apologies to these women for offending their personhood and humanity and will do anything we can to pretend that their demands aren't the most ridiculous thing we've ever heard," Weinerman said.
Despite there being absolutely no difference between men and women, officials are still awaiting the influx of biological women into men's sports.
"If women volleyball players can wear shorts, we can wear shorts too!" Dong added.

About Author