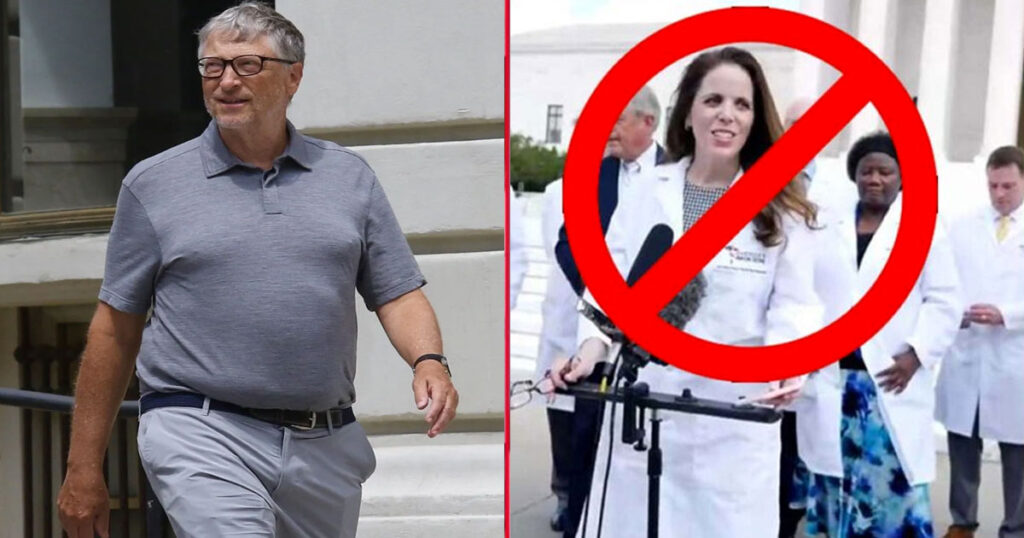 WASHINGTON DC–A video featuring medical professionals from a group called America's Frontline Doctors, in which they tout the benefits of hydroxychloroquine, was removed from Twitter, Facebook, and YouTube among other sites on the night of July 27.
Twitter representatives charged that the video contains misinformation.
"We're not going to let people see any videos of actual doctors describing their treatment of actual patients. We are making sure that you small-minded people only hear from medical experts like college dropout Bill Gates," Twitter CEO Jack Dorsey said in a Tweet.
President Donald Trump, who says he has taken hydroxychloroquine as a preventative measure against COVID-19 and has touted the drug several times, shared the video with his 84 million Twitter followers before it was removed.
"Congressman, we don't want to be the arbiters of truth," Facebook CEO Mark Zuckerberg said during a congressional hearing on tech censorship. "But we're not going to let actual doctors tell you what they think the truth is. We will only allow people like Tom Hanks and Greta Thunberg tell you what they think the truth is."
The group held a conference, called the White Coat Summit, in Washington D.C. on July 27-28 to discuss treatments for COVID-19, including the use of hydroxychloroquine, and to address what they call the "massive disinformation campaign" regarding the pandemic and "to empower Americans to stop living in fear."
"How dare you question the medical establishment?" Greta Thunberg said during her appearance on CNN's panel on How to Be Afraid of a Bad Cold.

About Author