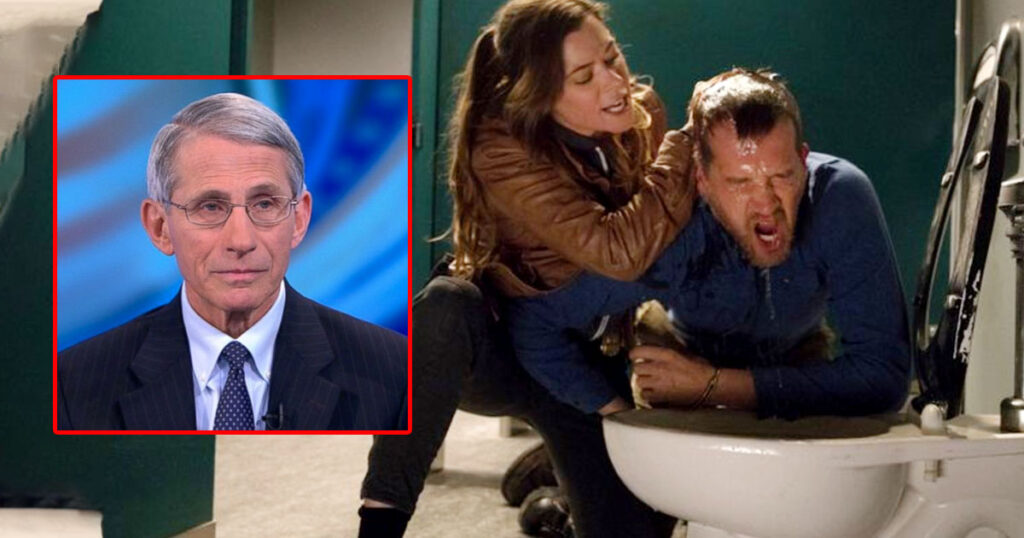 Are you prepared to do your part in combating the coronavrius epidemic? The esteemed expert of immunology and overlord of the COVID-19 world, Dr. Anthony Fauci, says you should give yourself a swirly every night to prevent catching the deadly disease.
"We need to do everything we can. This is a very deadly disease and if you're not willing to do simple things like give yourself a swirly every night, then you want grandma to die," Fauci said in an exclusive interview with Genesius Times.
Swirlies, which have been primarily employed in hazing pranks, involves sticking one's head in a toilet and flushing. Experts say that it's the only way to be sure you get the COVID off your fat face.
Some have questioned the legitimacy of the procedure, but who the hell are they to question science?
"It is very important to thoroughly wash out all of the mucosal cavities, and the only way to do that at this point is with a swirly," Fauci said.
Thousands of devotees of Dr. Fauci have already started the regimen to protect themselves against the disease that is so bad it's killing people even after they've died from other causes.
"I think it's great to do your part to save lives," Ben Dover of Seattle said. "I'm just not sure if I need to wear my face mask while I'm giving myself a swirly. I want to do what Fauci thinks is right."

About Author