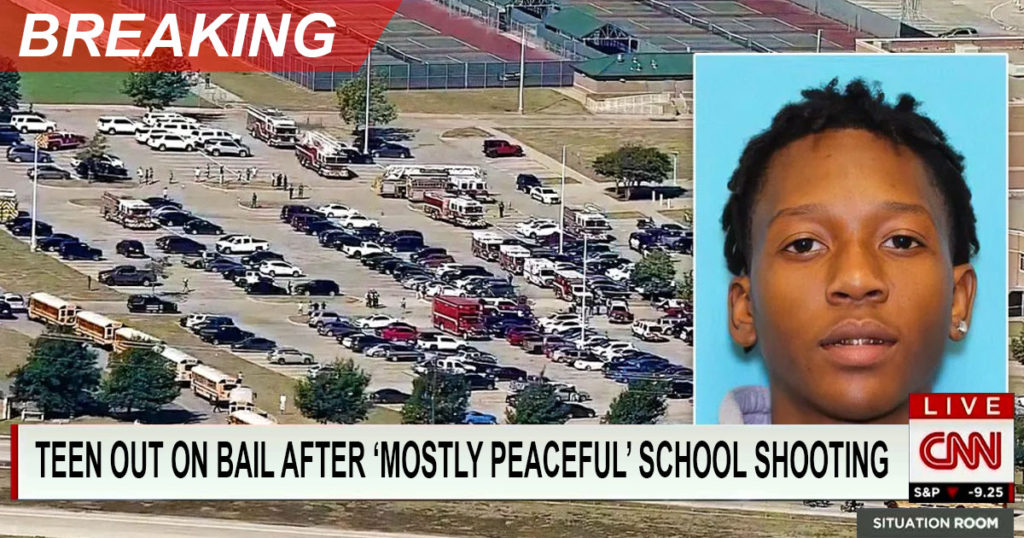 (CNN) ARLINGTON, TX—Timothy George Simpkins is out on bail following his role in the mostly peaceful school shooting at Timberview High School.
Simpkins fled after mostly peacefully firing a gun inside the Dallas-area high school, which sent students and staff running for their lives. He was taken into custody Wednesday after an hours-long manhunt, authorities said, but released on bail of $25 and a bubble gum wrapper.
When questioned by the bail was so low, the judge said it was because Simpkins clearly wasn't a white supremacist, which is the only threat in America.
Many anti-gun activists have expressed their support for Simpkins following the harrowing ordeal.
Gun-control activist David Hogg initially tweeted that the shooter should be killed on site but changed his mind after finding out the shooter was black. Hogg said he was, "ecstatic that a school shooter was finally a person of color and didn't see anything wrong with his actions."
Law enforcement says multiple people were hurt during the mostly calm altercation and some were transported to area hospitals. Three people were taken to hospitals – two with gunshots wounds who were undergoing surgery, Fox affiliate KDFW-TV reported. The victims include a 15-year-old boy in critical condition, a 25-year-old man in good condition and a teenage girl in good condition.

About Author