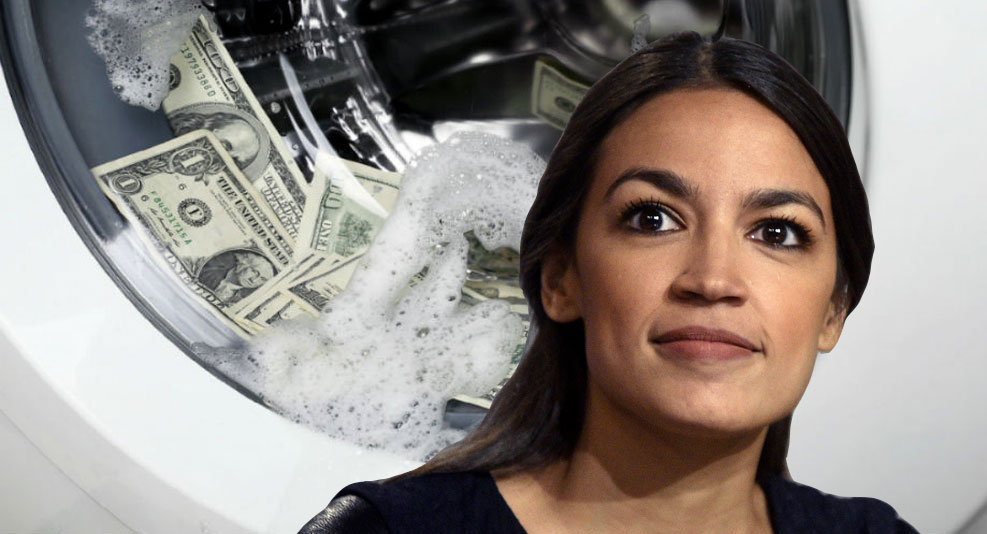 WASHINGTON, DC—After learning that Joe Biden was laundering money through Ukraine and his son Hunter Biden, Representative Alexandria Ocasio-Cortez defended it because, "there's so many germs on money."
"I don't know why so many Republicans are making such a big deal about this. Washing money is a fine activity–and it's actually necessary these days. Have you seen how many germs are on money?" Ocasio-Cortez said.
AOC said that Ukraine was doing a global service by laundering money.
"We owe it to our children to create a country with clean money that's free of germs. That's why we're going above and beyond what the Bidens and my personal hero Volodymyr Zelensky did and we are creating a federal agency dedicated to money laundering."
The new federal agency will be based out of the US Treasury, which has facilities throughout the country. Money already comes in to the facility if it has been severely damaged. Now, cash and coin will be making a trip through the federal money laundromat every year.