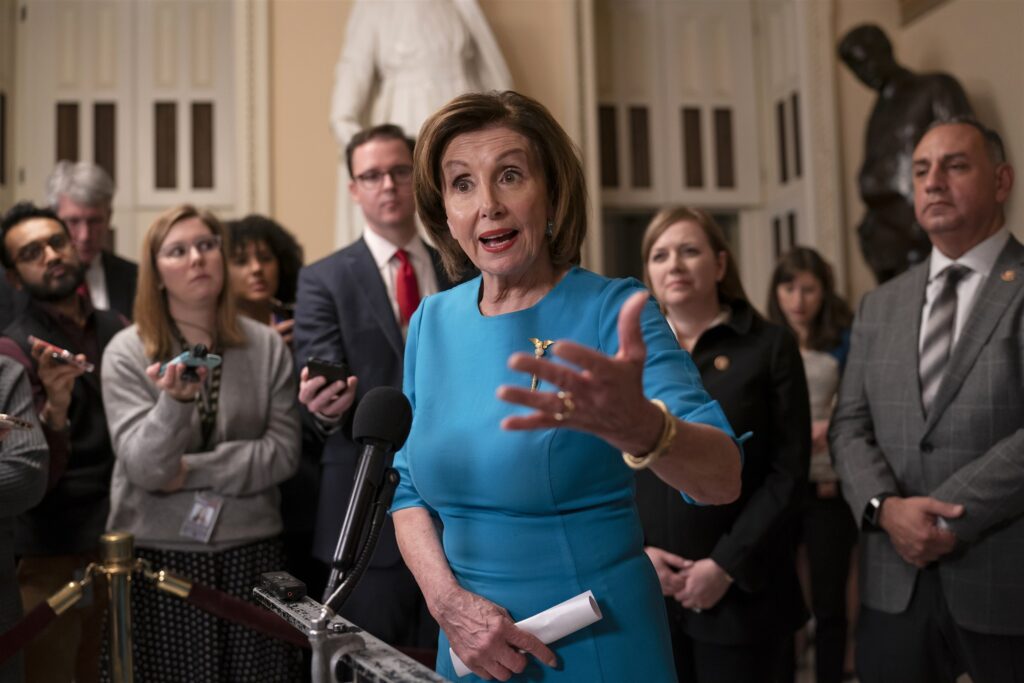 Speaker of the House Nancy Pelosi says, "There is not a day to lose," in this fight against the dreaded coronavirus plague.
Pelosi is spearheading a new initiative to help get everyone in the country tested for the disease.
"It's a very simple test and requires very little on the part of each individual citizen," Pelosi said at a conference announcing the initiative. "All you have to do is send a stool sample to my office in Washington. No need to include your return name or address because we already have everyone's DNA registered. We just need the feces to determine if you have COVID-19."
Her address is:
Honorable Nancy Pelosi
1236 Longworth H.O.B.
Washington, DC 20515
You may also send your stool sample to Pelosi's San Francisco office but they are already dealing with a lot of feces already from local residents. Her San Francisco address is:
Queen Nancy Pelosi
90 7th Street
Suite 2-800
San Francisco, CA 94103
"We thank you all for doing your part to stop the spread of this horrible disease by sending us your waste," Pelosi added.