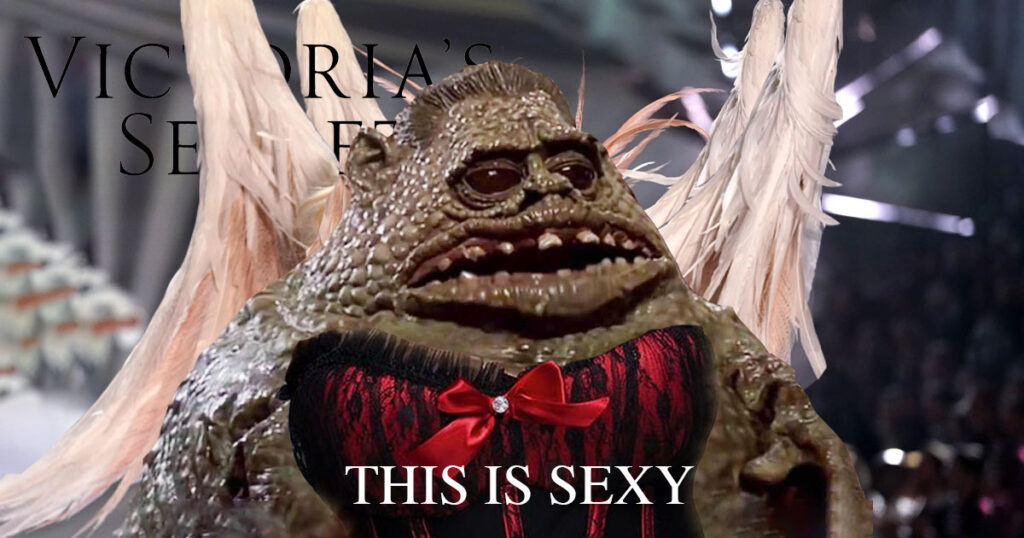 NEW YORK CITY—In perhaps the wokest of all corporate wokeness, lingerie dealer Victoria's Secret has done away with its attractive female 'Angels' in all advertising and its famous annual runway show and has replaced them all with Chet, the living human turd.
Chet, who gained fame in the 1980s hit movie Weird Science, recently was the first human turd to be elected to Congress in the most diverse class of congresspeople ever.
"When the world was changing, we were too slow to respond," Martin Waters, the chief executive of Victoria's Secret told Genesius Times. "We needed to stop being about what men want and to be about what absolutely no one wants, and that is instead of attractive women strutting their stuff down the runway, now we will have an overgrown piece of smelly sh*t slithering down the runway."
Waters said that they will also consider using Jabba the Hutt of Star Wars fame to sell lingerie and nighties.
"The limit on wokeness is really the sky at this point. You think Coca-Cola or CNN are woke? Try to beat this!" Waters said.
The lingerie theme for 2021 will be "Fallen Angels" as Chet and Jabba the Hutt show the world what it means to be woke.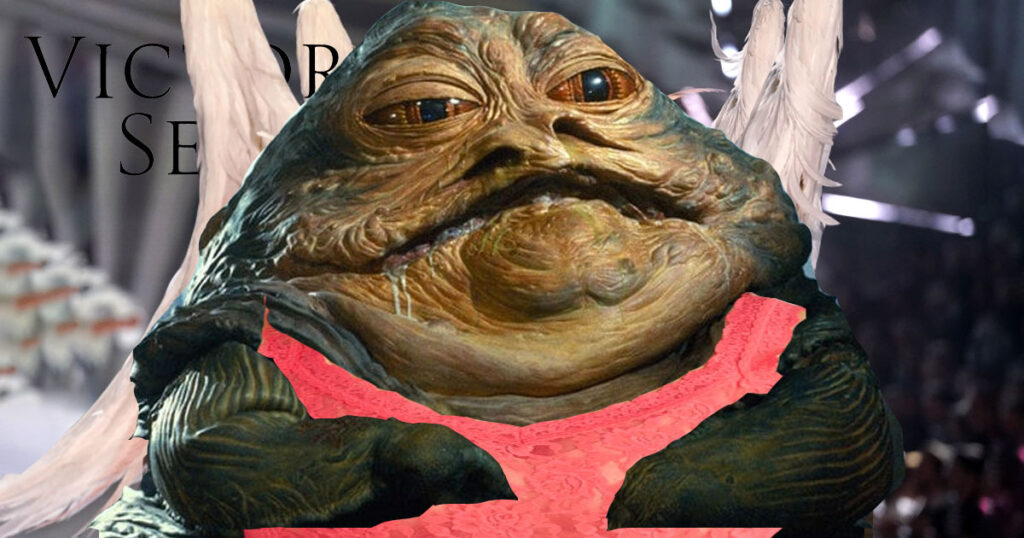 About Author