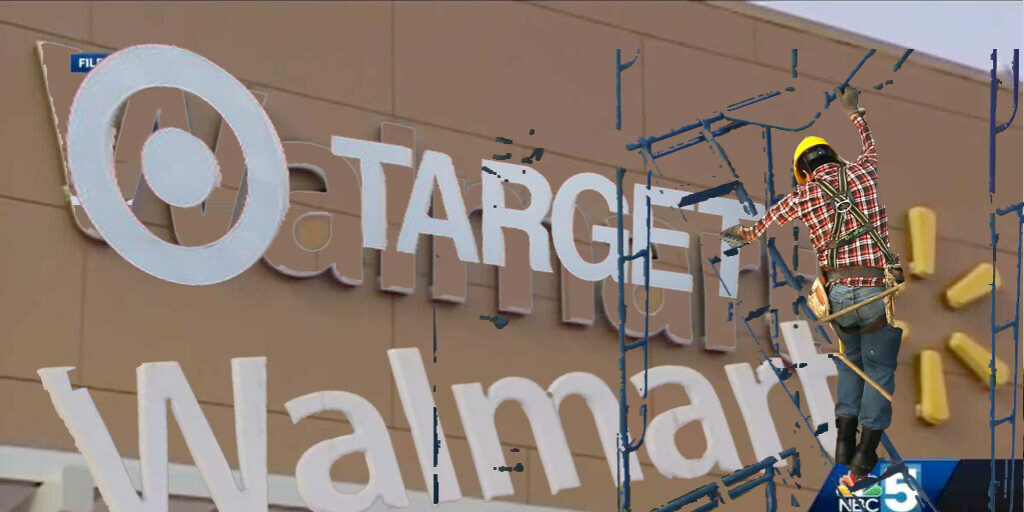 Walmart says it is now a "gun-free zone" and is changing its name to Target.
The announcement comes just days after a mass shooting claimed seven lives in Odessa, Texas and follows two other back-to-back shootings last month, one of them at a Walmart store.
"We felt like this is the right thing to do to avoid turning this into a wild west shootout. We are confident that our "Gun-free zone" signs out front will make psychopathic criminals stop and reevaluate their lives before they do anything stupid," Target—Walmart CEO Vince Delcuck said.
The company has yet to answer the trademark violation notice from the retailer that was already named Target.
"I think they'll be fine with us sharing the name," Delcuck said.
The nation's largest retailer has been facing increasing pressure to change its gun policies by gun control activists, employees and politicians after the El Paso shooting and a second unrelated shooting in Dayton, Ohio that killed nine people. A few days before that, two Walmart workers were killed by another worker at a store in Southaven, Mississippi.