Andrew Yang horrifies Dem debate with white supremacist 'math' pin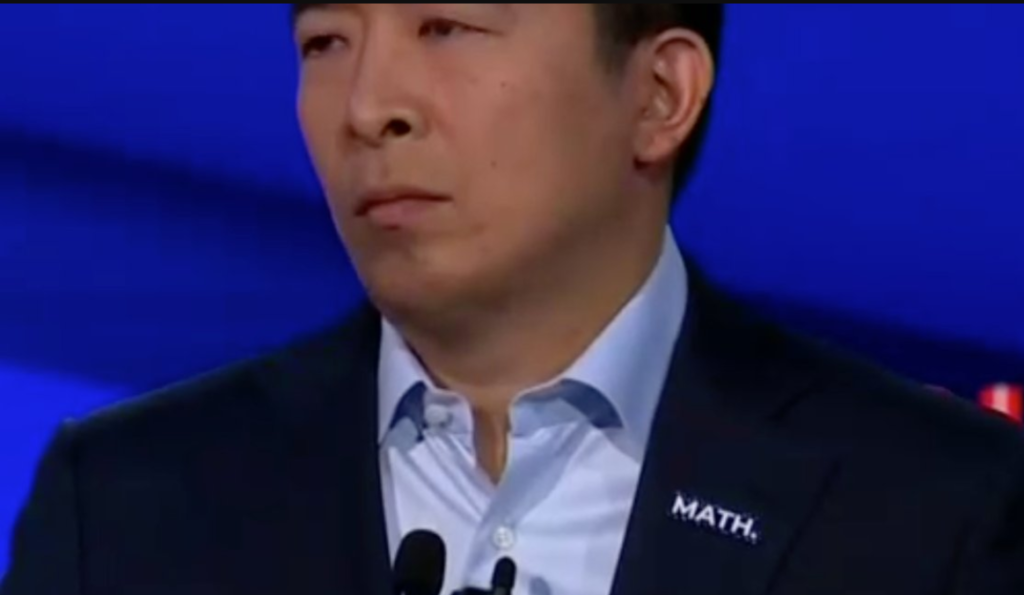 The October Democratic debate would have been nothing to write home about with the usual calls for breaking up corporate monopolies with an even bigger government monopoly and killing poor children so they can have a "good start in life."
But no one expected dark horse Andrew Yang of the ominous Los Angeles #yangGang to have horrifies audiences and debaters with a white supremacist 'math' pin.
The pin replaced what politicians normally have: an American flag pin.
"That Yanger guy thinks we would do well to use such an outdated and racist idea as mathematics?" Joe Biden asked. "He has to be nuts!"
"No no no," agreed Bernie Sanders, "we will have no white supremacy on this stage! Next you're going to bring up logic or something atrocious like that!"
All candidates donned NPC masks and bludgeoned the candidate on stage.

About Author