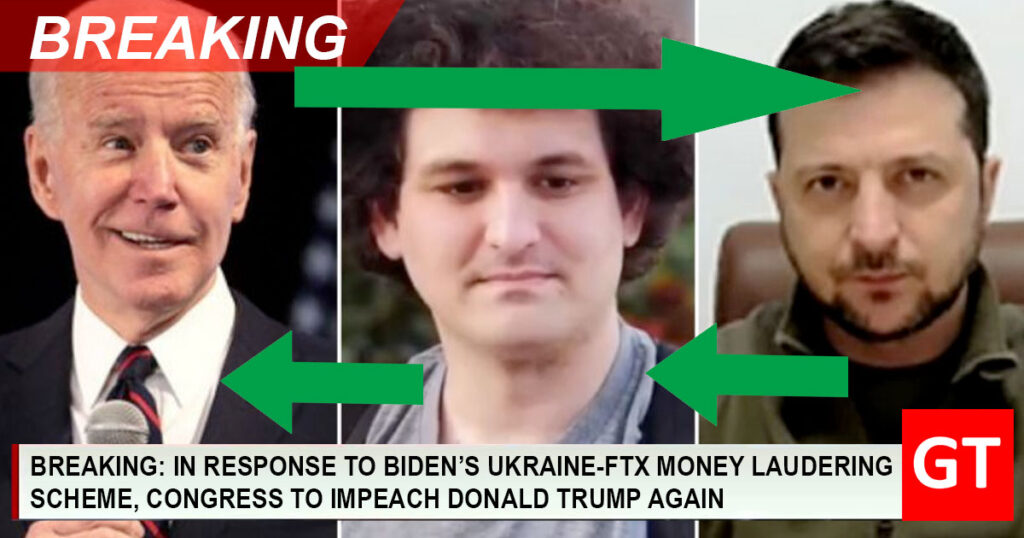 US—Rocked by revelations that now-bankrupt cryptocurrency company FTX and Alameda Hedge Fund used Ukrainian aid to donate to Democratic political candidates, Democrats in Congress have promised to impeach former President Donald Trump again.
"I think the American public is sick and tired of politicians like myself and President* Biden using taxpayer aid money to invest in insolvent crypto companies, which inevitably comes back to Democratic politicians, so, naturally, we're going to go after Trump again," Speaker of the House Nancy Pelosi (D-CA) said in a press conference.
FTX CEO Sam Bankman-Fried has stated unequivocally that while investors may have lost their money, none of the 10% to the Big Guy has been lost. All Democrats will get their cut.
US Representative Adam Schiff (D-CA) has said that he has damning evidence that Trump has invested in companies that reported on the money laundering scheme.
"Trump better watch out! We have lots of damning evidence of Biden doing massively corrupt things that we're going to blame Trump for," Schiff said.